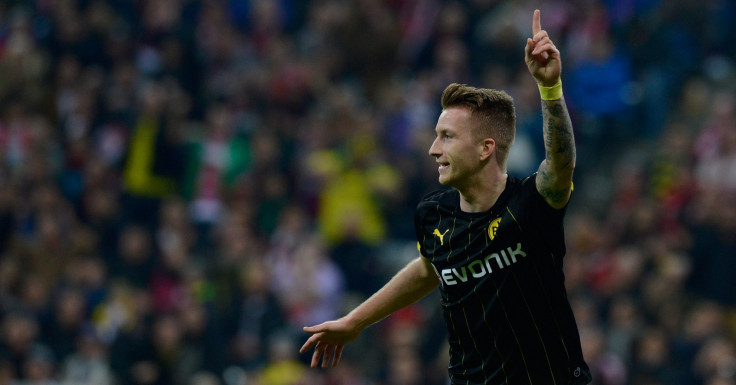 Marco Reus' agent Dirk Hebel has claimed coveted Borussia Dortmund star is yet to make a decision on his future even though recent reports in Spain claimed Real Madrid have already secured his services.
The Germany international's future at Jurgen Klopp's side has been under scrutiny since last summer after it was revealed he has a special release clause in his contract that allows him to leave the team at the end of the current campaign for as little as €25m (£20m).
Reports in Germany have since claimed Reus has rejected every approach from his side to extend his contract, as the player is likely to leave his side in the summer following their poor first part of the season, with the Bundesliga giants surprisingly sat in the relegation places.
Being one of the most sought-after players in European football, Manchester United, Manchester City, Chelsea, Liverpool, Bayern Munich, Barcelona, Atletico Madrid and Real Madrid have been reportedly ready to battle for his services.
Spanish newspaper El Confidencial reported earlier this week that Real Madrid had beaten Reus' other suitors for his services regarding a summer move after agreeing personal terms with the German international, while also being ready to meet his release clause terms.
However, Reus' agent has rubbished those reports to Bild, claiming "it has no sense", while Dortmund's chief executive, Hans-Joachim Watzke, added: "He has not signed any agreement with anybody."
Nevertheless, the Dortmund chief admitted should any club meet his €25m release clause, Reus will leave.
He said: "Reus will decide where he goes on his own. If he decides to invoke his clause, there is nothing we can do about it..."