Boxer vomits in the ring after receiving heavy punch during match
Marquez Greer lost by KO after literally spilling his guts in the ring.
American boxer Marquez Greer lost by medical TKO to newcomer Marquis "Hancho" Williams in a fight that ended with the former vomiting into the canvas. That makes Greer's professional record a disaster thus far, with 15 consecutive losses and zero wins.
Meanwhile, Williams has logged a first round TKO victory in his debut in the professional scene. It was his first foray into the ring as a professional boxer, and while his moment in the spotlight was quite short, he certainly won't be complaining.
The middleweight clash ended after Williams dealt Greer with a body blow that immediately sent him to the floor on all fours. At that point. his mouthguard fell off and it became apparent that he was vomiting onto the canvas.
The commentators confirmed that the fighter had taken a blow that his guts clearly could not take. "It looks like he's throwing up, you're talking about a serious case of indigestion," said one of the commentators.
At that point, the referee acted quickly and pointed for Williams to head back to his corner. Greer was eventually able to pick himself back up, and wobbled his way to lean against the ropes.
Despite being able to get back on his feet fairly quickly, the fact that he vomited prompted the referee to declare a medical TKO in favour of Williams. According to The Sun, Greer appears to have vomited again even after he was able to get back up after the initial blow.
Rules clearly state that a TKO should be declared once a fighter vomits in the ring. Williams was overjoyed by his first-round victory, and immediately started running around the ring to celebrate once he realised what had happened.
Out of Greer's 15 professional losses, 13 of those took place in the first round, including the latest against Williams.
It is not unusual for boxers and even regular people to temporarily lose control of their bodily functions when dealt with physical trauma. Recently, YouTuber turned boxer Jake Paul made content creator Preston Lopez soil himself after the latter took a punch in the gut after losing a bet.
Lopez flew to Puerto Rico to receive the punch after losing a wager against Paul over an American football match.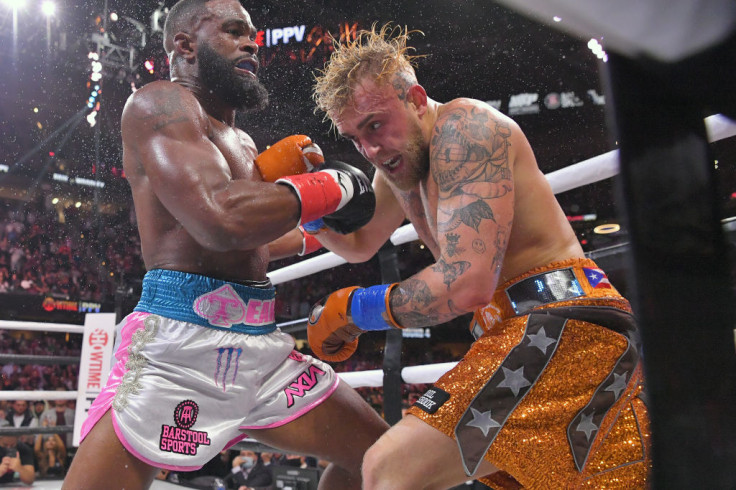 © Copyright IBTimes 2023. All rights reserved.