Boy bites snake, buffalo-crocodile, home-in-a-tree, triple penis mystery: Weird science stories of 2015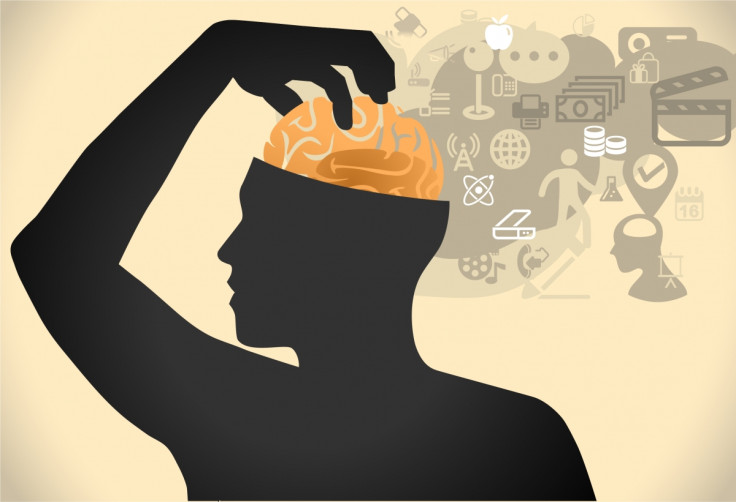 There has been plenty of ground-breaking discoveries in the world of science in 2015, but there have also been some weird and wonderful stories this year. Not everything in science is about medical breakthroughs, every now and again a story pops up that piques one's interest because of its absurdity or peculiarity.
IBTimes UK brings you five of the weirdest science stories of 2015;
Ahead of the times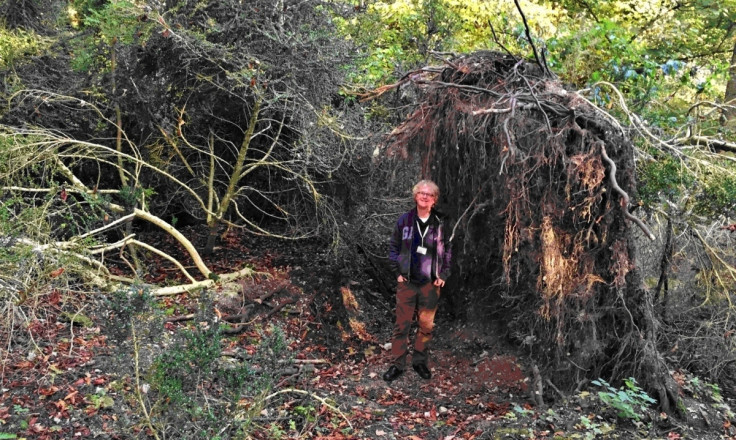 David Jacques from the University of Buckingham with the 'eco-home'
University of Buckingham
At the end of October, archaeologists from the University of Buckingham announced the discovery an "eco-home" used by settlers around 6,000 years ago near Stonehenge. The settlement was crafted inside a fallen tree and the inhabitants hollowed it out to create their shelter.
It measures 9m in length and 3m high and was found near Blick Mead – a mile from Stonehenge. It was first used around 6,300 years ago, making it at least 1,300 years older than the prehistoric monument, and was inhabited for 90 years.
Furthermore, where the tree had fallen, a 3m pit had been left in its wake. The team from the University observed the pit had been lined with cobbles. More evidence that our long distant relatives were eco-friendly was found when archaeologists discovered a number of large stones by the walls that could have been used as primitive "storage heaters".
Biting back
A story emerging from Brazil came to light in November when a 17-month-old boy struck back at a venomous snake by biting and killing the deadly reptile. Young Lorenzo's mother, Jaine Ferreira Figueira, found the infant with blood on his hands and "with the snake in his mouth".
The incident happened in the town of Mostardas in Rio Grande do Sul state, on 1 November and the 19-year-old mother's suspicions first arose after her son went quiet when playing in the garden with the family dog. She initially thought that the dog had killed the snake - which has been identified as a jararaca, or pit viper - when she rushed outside, "but he was already in the room, and with the snake in his mouth", Figueira told Brazilian media outlet G1.
The child was taken to a local hospital, along with the snake in a jar so that he could receive the proper anti-venom, where the doctor informed the parents that Lorenzo most likely killed the snake. "He bit the young jararaca close to its head, which immobilised it and prevented it from biting him," the doctor added. "The boy was very shaken up — I think it was a self-defence instinct that kicked in, or he thought it was a toy."
Thai villagers worship buffalo-crocodile 'hybrid'
The inhabitants of a remote village named High Rock of Thailand encountered a freak animal in October which looked like a hybrid between a buffalo calf and a crocodile. While the animal's body was that of a young buffalo, it had the scaly head of the ferocious reptile.
The buffalo-crocodile hybrid took Thailand by storm
Facebook
The animal is thought to have died shortly after birth. Locals believe the creature will bring them good luck, according to Thai website Thai Wrath. Members of the surrounding villages apparently flocked to High Rock in a bid to see what turned out to be a deformed baby buffalo. Locals said the mother of the calf had previously given birth to another healthy buffalo.
Images of the "hybrid" have been shared all across social media with many believing it is a supernatural occurence. However, it is much more likely that the creature suffered from a skin abnormality.
Three penises, no anus
Towards the end of August, surgeons in India successfully operated on an Indian boy born with three penises. The two-year-old, who was not named in the media, was born with a rare condition called diphallia. The condition causes males to be born with two penises. However, doctors discovered that the boy had a third undeveloped penis and was also born without an anus.
One of the boy's penises was able to pass urine while two of them had erectile tissue. Dr Vishesh Dixit from Sion Hospital told Indian news outlet Daily News and Analysis: "There was a huge soft boney mass and tissue to which the penises were attached. However, the anus was absent. Two years ago, after his birth, the doctors in Uttar Pradesh had created an incision on the lower left side of his stomach, in a procedure called Colostomy, to let the excreta pass through a tube.
"The two functional penises were fused into one by wrapping a mass of skin around them. Further, an anal path was created through the boy's rectum to facilitate the passage of excreta."
Such is the rarity of diphallia that just 100 cases have been reported since 1609.
Dog or bear?
It was revealed in August that two Asian black bears had been sent to a wildlife rescue centre after they were found living with a villager in China's Yunnan Province who had mistaken them for pet dogs. Wang Kaiyu, from Maguan County, had owned the bears for two years after buying them from Vietnam.
He had been told they were dogs when he bought them and said they were lively, not picky about food and friendly with humans. However, when they started getting older, they started behaving strangely unlike dogs, China Daily reported at the time.
Nevertheless, he said he loved his "puppies" and would wash and comb their hair every day. He finally realised his mistake when he saw a wildlife protection promotion about Asian black bears, which are listed as a class II protected species. After pondering his options, he decided to get in touch with authorities to let them know the situation.
He contacted the public security bureau and the bears were moved to the Wildlife Rescue and Rehabilitation Centre of Yunnan, where a spokesperson said both male and female were in good health.
© Copyright IBTimes 2023. All rights reserved.