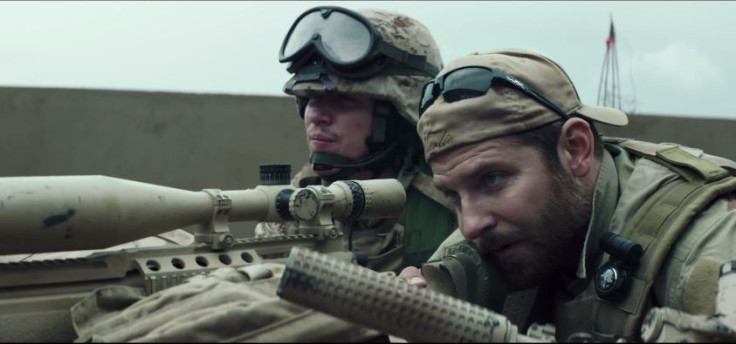 Bradley Cooper is an Oscar-nominated actor and one of the most desired men on the planet, and now the Hollywood star wants to sit in the director's chair.
According to Deadline, the American Sniper actor is keen to make his directorial debut in the forthcoming movie, Honeymoon with Harry.
Robert De Niro will star alongside Cooper in the dramatic comedy, which focuses on a philandering alcoholic who cleans up his act after meeting the right woman.
When his new bride passes away on their wedding night, he relapses and bumps into his would-be father-in-law at his intended honeymoon destination.
Crazy, Stupid, Love screenwriter Dan Fogelman is reportedly attached to the feature after Paul Haggis pulled out of the project.
Although nothing is official, Cooper previously revealed that he was inspired to get behind the camera by Clint Eastwood, who has directed 33 films along with American Sniper.
"I always think about directing," Cooper said. "That's sort of what I love more than anything, is being in the trenches with a director and [helping] them ... any way I can to tell their story."
"If I hang out with [Cooper], he'll show me what to do," chuckled Eastwood. "It works out pretty good."
American Sniper is scheduled for release on 16 January.