Bradley Wiggins Ruled Out Of Tour De France Defence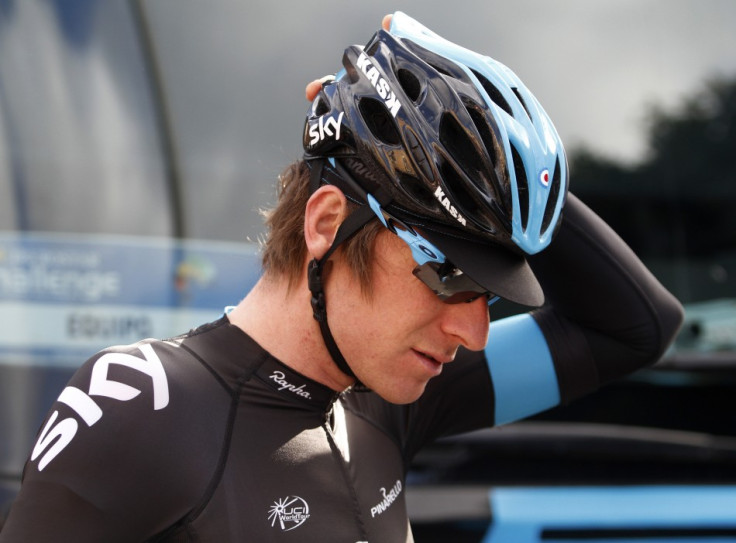 Sir Bradley Wiggins has been ruled out of defending his Tour de France title due to an ongoing knee injury.
The 29-year-old was forced to withdraw from the Giro d'Italia earlier this month with a chest infection while he picked up a knee problem during a stage seven crash.
But a seperate knee injury has since prevented Wiggins from completing the intensive training required for the Criterium du Dauphine and Tour de Suisse, leaving him in no condition to participate.
"It's a huge disappointment not to make the Tour," a disheartened Wiggins said. "I desperately wanted to be there - for the team and for all the fans along the way - but it's not going to happen.
"I can't train the way I need to train and I'm not going to be ready. Once you accept that, it's almost a relief not having to worry about the injury and the race against time.
"I've been through this before, when I broke my collarbone so I know how it works. I'll get this sorted, set new goals for this season and focus on those."
Wiggins became the first British winner of the Tour in its 99th year in 2012, but questions remainded over his suitability to lead Team Sky this year having failed to win a stage since August amid the form of team-mate Chris Froome, who will now lead the charge at the second grand tour event of the year starting on 28 June.
The chest infection, which plagued Wiggins during his his Giro d'Italia campaign has been completely resolved, according to Team Sky doctor Richard Freeman, but the persistent concern over last year's winner's knee means that the four-time Olympic gold medalist must rest completely for the next five days, before beginning a gradual return to full training over the next two to three weeks.
"He hasn't been able to train hard since the Giro and now he needs further rest," Team Sky principle Dave Brailsford added. "Whilst we all know these things happen in sport, it doesn't take away from the fact that this is a huge disappointment for everyone in the team - and above all for Brad.
"It is incredibly sad to have the reigning champion at Team Sky but not lining up at the Tour. Buty he's a champion, a formidable athlete and will come back winning as he has done before."
© Copyright IBTimes 2023. All rights reserved.