At the height of her career, Julia Roberts was dubbed 'America's Sweetheart' thanks to her enduring appeal. But after spending almost two decades batting away the rumours of rude and bizarre diva behaviour which have blighted her career, the Oscar-winning actress has confessed that she was a "selfish brat" in the early days.
Speaking to told Harper's Bazaar U.K, the 49-year-old said that she wasn't the easiest person to work with because she was focused on herself alone. "I was my priority, a selfish little brat running around making films," she explained.
It wasn't until Roberts met her husband of 15 years, Danny Moder, and become a mother that her focus shifted. "It was meeting Danny... finding my person. When I think about what makes my life my life, and makes sense and just shine inside of me, it's him," she told the magazine. "Everything has come from that for me."
Roberts, whose film credits include Pretty Woman, My Best Friend's Wedding and Notting Hill, wasn't proud of her antics as she climbed the ranks.
"Deep down, we all know you can't stand on the top point of a pinnacle on your tiptoes, and not at some point lose your balance, or get tired, or say, 'OK somebody else take over, I have to go to the bathroom'."
One person that she managed to rub up the wrong way was Steven Spielberg. The legendary director previously told 60 Minutes he'd never work with Julia Roberts again after they worked together on 1991's Hook, saying that the cast and crew nicknamed her "Tinkerhell" because she was such a nightmare.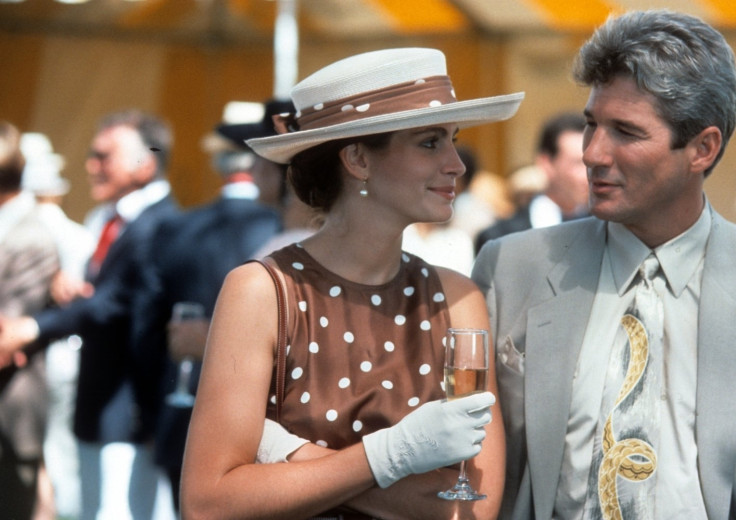 She later responded to his comments telling Variety that her "eyes popped out of my head".
"I couldn't believe it. I couldn't believe that this person that I knew and trusted was actually hesitating to come to my defence. It was a hard lesson to learn. It was the first time that I felt I had a turncoat in my midst."
But despite speculation that she has been shunned by Hollywood, Roberts insists that she just sets the bar high in her professional life and is selective about what projects she takes on. "I just wait to see what comes along, as opposed to looking for it. It makes it fun and organic," she explained of her outlook on new roles. "There's an almost unfair bar that a script has to attain for me to say, 'I'm going to drop everything for this.' Sometimes I think, 'I'm pretending my name is Jane and I work in a bank.' That's kinda silly—I'm a grown-up woman!"