While TV fans around the word are getting ready to hunker down with snacks on their couches to pull a marathon of watching Olympic events, Brazil is scrambling to fill empty seats and fan the desire of disinterested Rio residents.
Brazil is facing what has become a common experience for hosts of major sports events like the Olympics and World Cup: It doesn't pay. While the Olympics is hugely popular on TV, it's different on the ground.
So far tennis, swimming, triathlon and the finals of beach volleyball, volleyball, football and basketball — the most popular sports in Brazil — are the only sellout events. Some 1.5 million tickets remain unsold to other competitions. And 29% of the 2.5 million tickets for the Paralympic Games have sold, reports the Australian.
Brazil has already given away hundreds of thousands of ticket to fill empty seats, and Olympic organisers will bus in schoolchildren to fill in the gaps.
London organisers for the 2012 games were sharply criticised when TV cameras showed poor turnouts in the stands.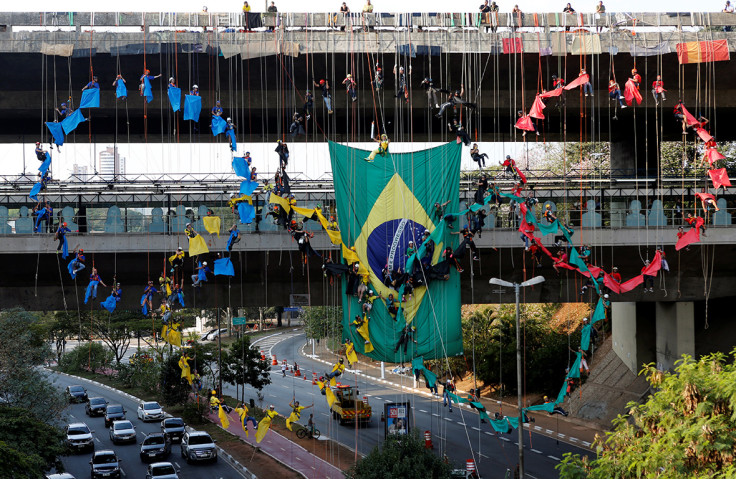 Olympic hosts are finding increasingly that sports fans don't want to spend the money for a big trip when they can see everything — with beautiful backdrop travelogue — for free on TV. But travelers have been particularly dissuaded to head to Brazil after months of news stories on its crime rate, pollution, shoddy constuction — and the zika virus.
Several athletes are staying away from the Olympics because of zika. US football goalkeeper Hope Solo did travel to Brazil, despite her fears about Zika because she wants to start a family. But she has publicly discussed her fears and posted scary selfies on Twitter. It hasn't made her popular with fans in Rio. When she came on the pitch in a face-off with the New Zealand team on Wednesday 3 August, fans taunted her with chants of "Zika, Zika."
She insisted they were just having "fun," the BBC reported.
A key problem for locals to attend competitions is the cost of tickets — and a lack of interest, or even anger about the expenditure of money.
"The Olympics do nothing for me, nothing for our city,'' Rio resident Pedro Paula told the Los Angeles Times. "There is no benefit here to anyone but big business. It doesn't help us, it hurts us.''