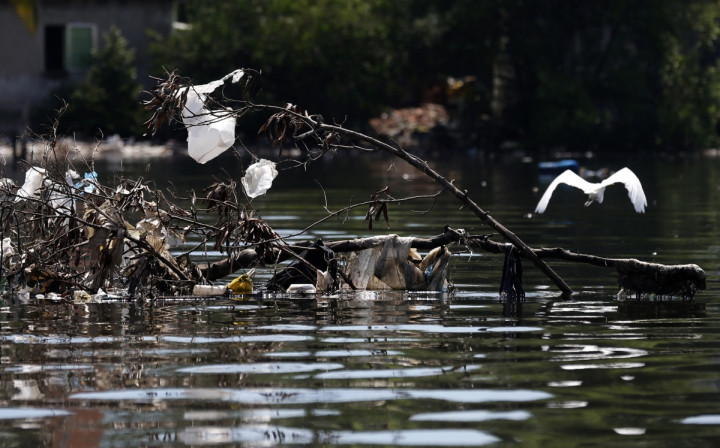 The mayor of Rio de Janeiro, Eduardo Paes, has said that the city will be unable to clean up its polluted bay in time to host sailing competitions during the 2016 Olympic Games.
Brazil had pledged to reduce pollution in Guanabara Bay by 80%, but Paes has now conceded that this target will not be met.
"I am sorry that we did not use the games to get Guanabara Bay completely clean," Paes told a conference in Rio.
He insisted that the water did not pose a health risk to athletes.
An Olympic sailor who recently visited the bay described it as an open sewer.
Athletes have seen rubbish, animal carcasses and pieces of discarded furniture floating in the bay.
Greater Rio has a population of approximately 10 million people, and millions of litres of untreated sewage is dumped into the bay every day.
Locals avoid swimming at beaches on the bay, and the city has built new enclosed beaches for them to use.
Paes claimed that there would be no risk from pollution for athletes competing in aquatic events during the Olympics as the competitions would be held in a less polluted part of the bay.
He said that Brazilians had a mistrust of the capacity of authorities to deliver, but this summer's World Cup in Brazil and the Olympics in two years would leave an important legacy.
"People are not going to believe in everything we say. I think we have a problem with mistrust. This is a problem that we face from our history. There is a lot of mistrust in our capability of delivering things," Paes said.