The athletes at the much-derided Olympic Village in Rio have been hit by a crime spree. The Team GB athletes reported that swimming kit and nine bags went missing from their rooms.
The athletes have responded to the crime wave by banning the Brazilian cleaners from entering their rooms. A statement from the Team GB camp said: "A small number of bags – nine from a total of nearly 3,000 pieces of luggage – are currently unaccounted for following their transfer from Belo Horizonte to the Olympic Village in Rio.
"We are working hard to locate the bags as soon as possible. In the meantime all athletes continue to train as normal and are unaffected when it comes to training and competition wear. The focus of athletes involved is very much on the start of the Games and their own performances."
The swimming kits have been replaced ahead of the first event at the Aquatics Stadium, but with no cleaners, the coaches have been put on washing up duty. Meanwhile, the Australian team were also targets of the Rio robbers, who took advantage of a fire drill at their team hotel, to make off with Zika-protective shirts, a laptop and other computer equipment.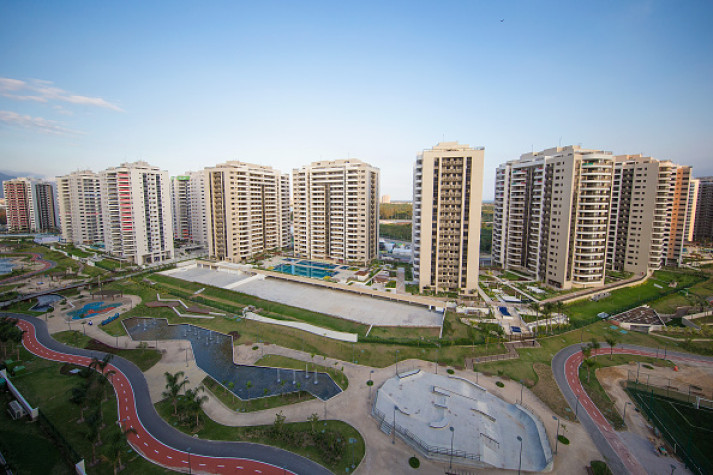 The thefts have compounded the dissatisfaction of the athletes who have described the Olympic village as "unliveable." A list of complaints about the facilities include water pouring down walls, exposed electrical wires, blocked toilets and broken showers.
The Rio Olympics are widely-expected to be the most crime-ridden Games to date with street robberies up by 81 per cent in a year The Telegraph reports.
The $1.5bn ( £1.14bn) 31-building village consists of tennis courts, football pitches, seven swimming pools and houses 18,000 athletes and officials over the duration of the Olympic Games which will be officially opened tonight (5 August.)