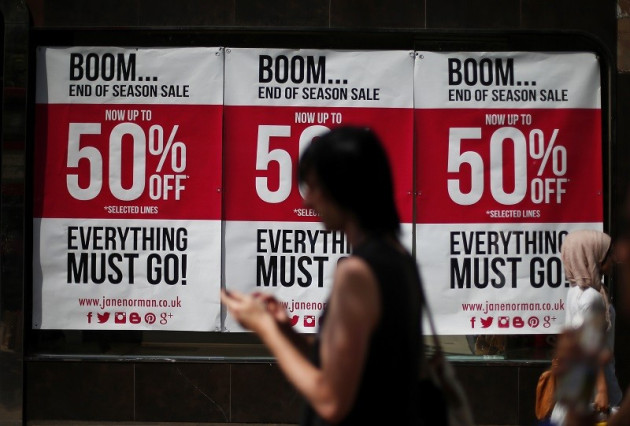 UK retailers had a tough October as sales only rose slightly on the previous month on poor food and clothes sales.
According to the British Retail Consortium, retail sales jumped by 2.6% year-on-year in value terms in October, a small rise from September's 2.4% figure, but below the 3% average recorded between May and August.
The BRC's Retail Sales Monitor for October also found UK retail sales were up 0.8% on a like-for-like basis from October 2012, when they had decreased 0.1% on the preceding year.
The figures mean the three-month average total growth hit 2.8%, which is much closer aligned to the 12-month average of 2.7%, suggesting a more sustainable level has been reached.
"October was another difficult month for retailers reminding us that recovery is a slow, relentless slog," David McCorquodale, head of retail at KPMG, said.
"Whilst the summer months hinted at increased consumer confidence, retailers will struggle to maintain a sustained sales recovery until wage growth outpaces price inflation. While confidence may lead consumers to browse, it's cash that's needed in the tills."
The research also revealed food sales growth during the last three months averaged 2.0% - below recent levels of inflation - indicating shrinking volumes.
In addition, clothing experienced a decline in total sales for the first time since March, affected by unseasonably warm weather. Strong growth in other non-food points to an encouraging start to the festive season.
But online sales of non-food products in the UK grew 12.1% in October versus a year earlier. The online penetration rate was 18.3% in October, the highest level ever recorded by BRC over 23 months.
"It's encouraging to see growth heading in the right direction again after a disappointing slowdown in September," said Helen Dickinson, director general of the BRC.
"Much of the improvement was driven by sustained demand for new games and gadgets, and there was also a strong showing for home accessories and textiles."