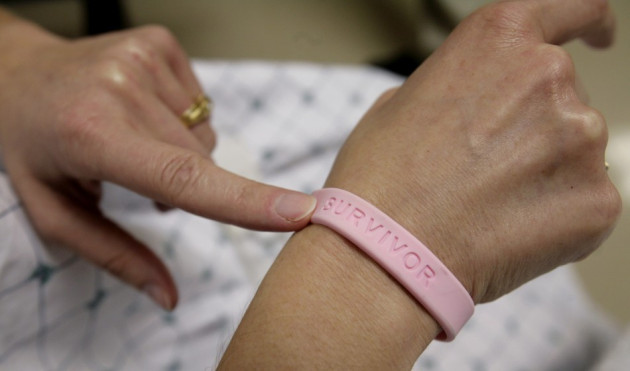 One in five breast cancer sufferers who choose breast conservation surgery over a mastectomy eventually need another operation, according to a study published by BMJ.com.
The study analysed information on 55,297 breast cancer sufferers who chose conservation surgery, which involves the removal of a small portion of the affected tissue rather than the full breast, between 2005 and 2008. They found that 11,032 required a second operation.
About 40 percent of those who required additional surgery ultimately had to have their entire breast removed.
The researchers found that patients with carcinoma in situ, an early form of cancer not yet malignant, are far more likely to require a second operation than those carrying an isolated invasive cancer - an active, malignant tumour.
While 29 percent of carcinoma in situ sufferers who chose to conserve their breast required later surgery, the figure dropped to 18 percent among those with isolated invasive cancer.
Improved scanning
The study also suggested that re-operation is less likely in older women, and less likely for those from more deprived areas. The rates of reoperation also varied widely between NHS trusts.
Breast conservation surgery has become increasingly popular in recent years because of improved scanning and surgical procedures - 58 percent of breast cancer sufferers now choose to conserve their breast, rather than have it removed.
When combined with radiotherapy, breast conservation surgery produces similar survival rates to mastectomy. However, it is often extremely difficult for doctors to detect tumours without removing the breast entirely, such is the complexity of the procedure.
Dr David Cromwell, senior lecturer in health services research at the London School of Hygiene & Tropical Medicine, said: "Breast conserving surgery with radiotherapy is as effective as mastectomy but if women choose conserving surgery there is the risk of another operation.
"Before this study, it was unclear what the risk was but now women can be better informed."
Contributing author Prof Jerome Pereira, a consultant breast surgeon at James Paget University Hospitals, focused on the risk to women with carcinoma in situ, saying: "The important message from this national study is that nearly one in three women with pre-cancerous changes, in isolation or with invasive cancer, have a re-operatiion following breast conserving surgery.
"We need to inform women of these findings and help them to make decisions about their surgical treatment."