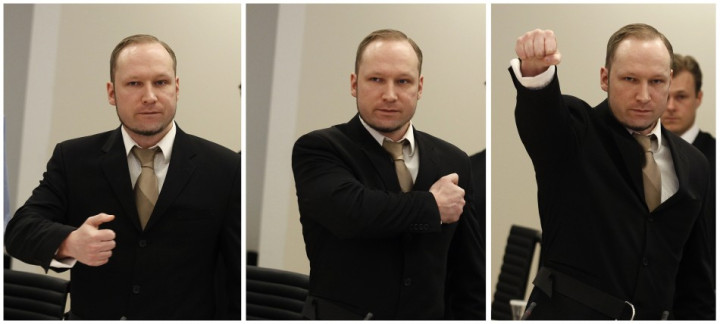 In his final speech in front of the Court that sentenced him to 21 years in prison, Anders Behring Breivik has apologised to "militant nationalists" for not having killed more people.
During his speech, which lasted just a few seconds before being cut off, Breivik apologised to far-right extremists in "Europe and around the world", and accused the court of siding "with the multiculturalist ideology".
For this reason, Breivik said he did not recognise the court, adding that, consequently "I cannot legitimise the Oslo district court by accepting the verdict. At the same time I cannot appeal the verdict, because by appealing it I would legitimise the court."
Judge Wenche Arntzen promptly terminated Breivik's speech, saying she was the only person he was allowed to address in her courtroom. Breivik and his lawyer were then asked if they wanted to consider his decision of not appealing the sentence longer.
As Breivik remained steady in his purposes, police officers handcuffed him and took him away. Before leaving he was able to make his extremist salute, raising the right fist.
In a statement after the conclusion of the hearing, the prosecution also announced the decision not to appeal the sentence. The legal case is therefore officially closed.
In the final hearing, the prosecution had asked for Breivik to be considered insane, so that he could be confined to psychiatric care for an indefinite time.
Anders Behring Breivik: World Reacts to Mass Murderer's Sentence [VIDEO]
Anders Behring Breivik: Can Norway Move on from the Horror? [SLIDESHOW + VIDEO]
Anders Behring Breivik Timeline: The Massacre, The Trial, The Sentence [VIDEO]
Anders Behring Breivik Found Guilty and Sentenced to 21 Years