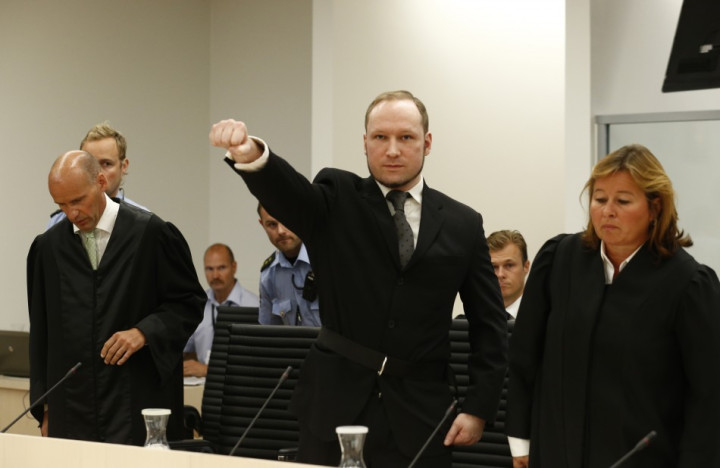 Norwegian mass-murderer Anders Behring Breivik has been sentenced to 21 years in prison for killing 77 people in two separate attacks in July 2011. The sentence can be extended if he is still regarded as a danger to the public.
Oslo district court concluded that the far-right extremist was sane when he detonated the bomb which killed eight people in central Oslo, and massacred 69 people, many of them teenagers, on the island of Utoya.
He will serve a minimum of 10 years, said judge Wenche Arntzen.
Breivik freely admitted to the killings at the start of his 10-week trial - leaving the court to decide whether or not he was in possession of his faculties when he committed them.
Although the prosecution recommended that it was not legal to send Breivik to jail because there was "reasonable doubt" over his mental health, defence lawyer Geir Lippestad maintained that Breivik was of sound mind when he carried out the bombing and subsequent shootings.
On the eve of the verdict, Lippestad told reporters that Breivik would not appeal against a prison sentence but would contest a psychiatric committal.
Breivik will be housed in the high-security Ila prison, outside Oslo, which would also have accommodated him had he been declared insane.
Prior to delivery of the verdict, the prison's governors agreed to house Breivik in all circumstances, and would have built a specialist hospital facility had the court sided with the prosecution demand that he be declared insane.
The 21-year sentence is the maximum possible under Norwegian law. Breivik described the sentence as "pathetic" during his trial, adding that he would rather be executed than serve such a term.
Anders Behring Breivik: World Reacts to Mass Murderer's Sentence [VIDEO]
Anders Behring Breivik Timeline: The Massacre, The Trial, The Sentence
Anders Behring Breivik: Can Norway Move on from the Horror? [SLIDESHOW]