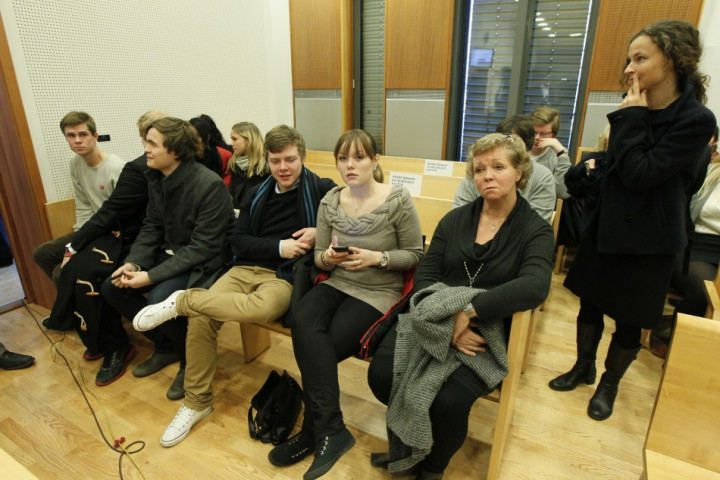 The 21-year sentence that established Anders Behring Breivik was sane when he killed 77 people in two attacks in July 2011 has been met with different reactions.
Some commentators said he should have been declared mentally ill, a conclusion that would have meant he faced life confinement in a high-security hospital and which would have turned his extreme right-wing philsophy into the prattle of a madman.
"Behring Breivik has been sentenced to 21 years in jail for killing 77 people. That's approximately 3.3 months per life taken," tweeted Simon Goudie.
"So frustrated with the Anders Breivik sentence. He killed 77 children and bombed central Oslo and only [got] 21 years," tweeted Raline Shah.
Others said the sentence was consistent with Norway's traditional view of prison as a means of social rehabilitation.
Former justice minister Knut Storberget, who was in office at the time of Breivik's killings, said: "This is a good basis for the guilty man to stay in jail for the rest of his life.
"It's the longest sentence he could have received."
"It would have been frustrating the other way [found insane]. It was a political attack. Now we can focus on how to avoid this in the future," Jo Stigen, professor at the Department for Public and International Law at the University of Oslo, told the BBC.
"Everybody is happy with this as the end of the process. Discussion about immigration and racism and how [Breivik's] attitude was possible to develop can now start," said Mads Andenaes, a lawyer and law professor at Oslo University who lost a student at Breivik's hands.
Victims' families reportedly welcomed the court's unanimous decision.
"I'm pleased that Norway hasn't compromised its justice system for a terrorist," tweeted Bill Wallace.
Breivik himself was satisfied by the decision of the five judges on the panel. He smiled when Judge Wenche Arntzen read the sentence because jail gives him a platform to disseminate his extreme views.
Even so, the killer made it clear during the trial that he would have found a death sentence a more appropriate punishment.
"There are only two just and fair outcomes in this case: acquittal or capital punishment. I consider 21 years of prison as a pathetic punishment," he said.
Prosecution has to decide whether to appeal against the sentence.
"I do not think they will appeal," Andenaes.
Breivik will have to serve a minimum of 10 years. A court will then assess every two years the threat he represents to society. If considered not dangerous he will be released, otherwise his confinement will continue.
Anders Behring Breivik Timeline: The Massacre, The Trial, The Sentence
Anders Behring Breivik: Can Norway Move on from the Horror? [SLIDESHOW]