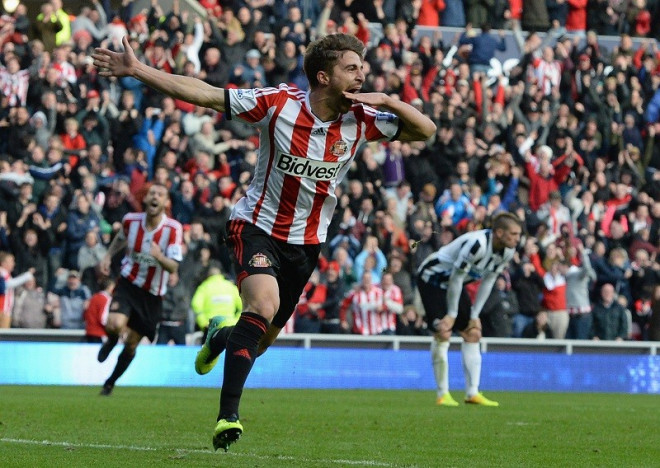 Liverpool manager Brendan Rodgers has hailed Fabio Borini and Suso for their performance while on loan.
The Italy international is currently on a season-long loan at Sunderland. He has made 30 appearances in all competitions for the Black Cats so far, scoring six goals and two assists in the process. This includes a brilliant strike in the Capital One final as his side lost 3-1 to Manchester City at Wembley.
Meanwhile, Suso is in Spain with the La Liga side Almeria. He has managed two goals and registered seven assists in 24 league appearances so far this season. The Spaniard and the Italian will return to Anfield in the summer.
The former Swansea manager believes both Borini and Suso will return as a better player at the end of the season and has hinted for a place in the squad in the next campaign.
"Fabio has got games and scored some very important goals. He got the opportunity to play in a major final at Wembley. All that bodes well for the future," Rodgers told the Liverpool Echo.
"The likes of young Suso has had a terrific loan in Spain playing regular first team football. He will come back and come into the squad in the summer and then we will assess where he's at.
"The loans have certainly been beneficial. There are different types of loans for different players. In particular for the young players it's very important for them to gain that experience.
"It's good for us to put them into clubs who operate with a similar philosophy. That helps their development and hopefully brings them back ready to play pressurised football at a high level," Liverpool manager said.
Rodgers praised summer signing Iago Aspas for his dedication in the training, despite failing to get more game time under his belt. The striker has started only in five league games so far this season.
"It's been a season where it's been difficult for some of our fringe players, especially the strikers. I feel for the likes of Iago. He works tirelessly every day. He hasn't got a lot of minutes but he has been brilliantly professional," Rodgers stressed.
"That indirectly helps the likes of Luis and Daniel. It's been hard for some of those guys but they have still committed themselves to help the overall team. I know that ultimately at some stage they will want to play games," he added.