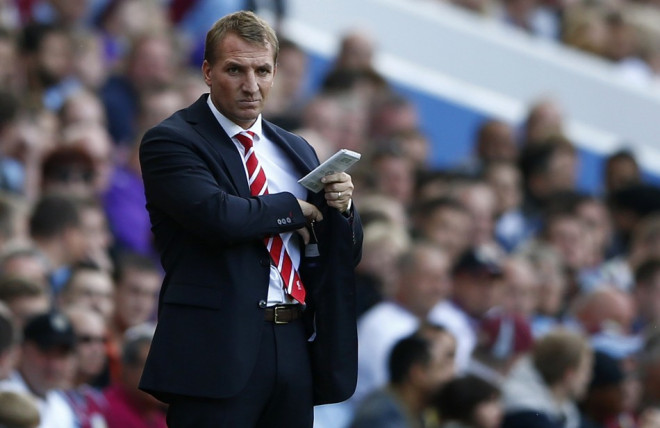 Brendan Rodgers has played down Liverpool's chances of winning the Premier League, claiming Manchester City are the favourites ahead of Chelsea to win the title this season.
The Reds are second in the table with 59 points from 28 games, level on points with third place Arsenal. The Gunners and the Merseyside club are seven points behind league leaders Chelsea, who have played 29 games so far this season.
City are fourth in the league table with 57 points from 26 games and victories in the next three games will see the Citizens take the top spot. Despite the west London club being on top of the table, Chelsea manager Jose Mourinho insists Manuel Pellegrini's side are in pole position to win the title.
The Northern Irishman has backed the comments made by the former Real Madrid manager, claiming the Portuguese tactician is right in saying City are still favourites to win the Premier League title this campaign.
"It is not about playing down expectations or mind games, it is just about taking a humble approach to the season and how we have worked and because the players are doing all the talking on the field," Rodgers told talkSPORT.
"He [Mourinho] is right in saying Manchester City are the club that has the power, in terms of squad. They have three games in hand. Win them and they go the top. And they will expect to win them.
"I have learnt a lot from Jose. He is a great man and we remain close, but we are two different people. I have never made a big push publicly about us winning the title," Liverpool manager concluded.
The Merseyside club visit Old Trafford as they take on Manchester United for the league fixture on Sunday. Meanwhile, Arsenal face their arch rivals Tottenham Hotspur in the north London derby at White Hart Lane this weekend.
Defeat for Liverpool and Arsenal on Sunday in their respective fixtures and a win for City against Hull City will see the Reds and the Gunners slip down the table.