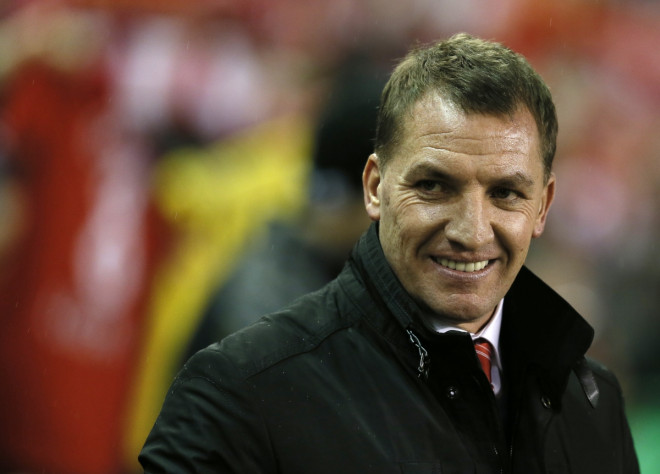 Brendan Rodgers has cited "mental strength" as the reason behind Liverpool's 3-6 win over Cardiff City on Saturday.
The Reds came from behind to level the score in two occasions during the first half of the game. Luis Suarez completed his hat-trick in the final moments of the game. The victory sees the Merseyside club sit second in the league table with 65 points from 29 games.
Liverpool trail league leaders Chelsea by four points and the Anfield club still have a game in hand. The Reds are still in the title race and are considered one of the contenders to win the league this season.
The former Swansea manager was disappointed in the manner Liverpool conceded two goals early in the game.
"It's not how we work – we don't go out to just outscore opponents. We work on our balance, we just conceded poor goals. We were on the back of two clean sheets, which I take as much pride in against two difficult teams," the Liverpool Echo quoted Rodgers as saying.
"We just conceded too much space but the key thing for me was how we respond and how we have grown over this last 18 months is that mental resilience and that confidence to know we can get back into the games.
"I'm happy with those elements and we'll need to analyse the others. You look at our imagination and our creativity, I think the crowd could sense that we would score so that's a wonderful recognition for the type of team that we are.
"But that certainly doesn't mean we're a team that isn't worried about defending, that's not the case at all," the Northern Irishman added.
Meanwhile, Rodgers hailed Liverpool's striking pair of Suarez and Daniel Sturridge after the two were on the score sheet once again this season against Cardiff.
"Luis is a remarkable player. His determination, power and will are at the top level. A world class player, who is enjoying his football and long may that continue. Daniel's run (for the goal) takes him 70 metres to get into the box and that shows you his determination," he said
"His backheel to create Luis' goal was sensational. But that's what we've got in this team. We have wonderful technicians, who can control the games for us," Rodgers concluded.