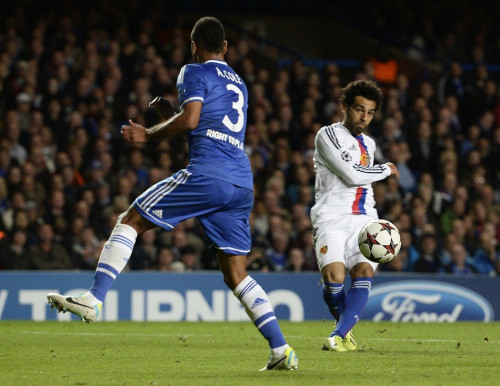 Liverpool manager Brendan Rodgers has not given up hope of hijacking Chelsea's deal for Mohamed Salah this month.
The Blues confirmed on Thursday they had agreed a fee, reportedly in the region of £11m, to sign the Basel winger seemingly from under the nose of the Liverpool boss who admitted the club had been monitoring the player for a number of months.
Despite yesterday's announcement there has yet to be any confirmation of a competed medical or Salah agreeing personal terms, leading the Liverpool boss to suggest there is still hope of securing a deal for the Egypt international.
"I'm not sure whether that deal is definitely done yet or not," Rodgers told Alan Brazil Sports Breakfast on talkSPORT.
"The young guy is a good player. We have tracked him for a number of months, the club has been watching him and I have been to watch him.
"It is one where the agent of the player and the clubs were talking but if the deal can't be done, the deal can't be done.
"I know the club has been working very hard to get players in. I'll leave that to them and see how they get on."
Liverpool opened talks with the Swiss champions over a move for the highly rated Salah at the end of December and appeared to be favourites to secure his signature despite interest from Borussia Dortmund and Atletico Madrid.
But should the club miss out on the Basel starlet, who scored three goals in four games against English opposition in 2013, Rodgers has indicated he will be ready to move onto other targets with a week of the January transfer window remaining.
"He's a boy that is a talent. He is 21 years of age and people saw his qualities in the games against Chelsea and Tottenham in Europe, but you need to have that list because if it doesn't work out then you are hoping there are one or two others," Rodgers added.