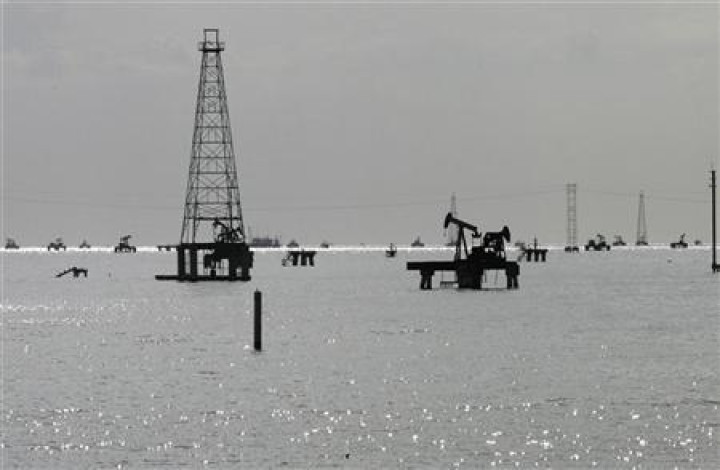 Brent crude is headed for its first weekly gain, after four weeks of losses and off a 14-month low, as stronger US data indicated robust global demand, while fresh violence on the Russia-Ukraine border added to the price pressures.
Spot Brent rose to $103.35 on 29 August, before edging back down to $102.76, compared with Thursday's close of $102.45 and up 1.8% from $101.40, the 14-month low touched on 20 August.
US GDP growth rebounded to 4.2% from a year earlier in the second quarter after falling 2.1% in first quarter beating analysts' estimates of 3.9%.
The GDP price index too surprised on the higher side at 2.2% when compared to a consensus of 2.0% and the Q1 print of 1.3%.
The jobless claims data were better than expected with the initial claims coming in at 298,000 for the week to 22 August, less than the market forecast of 300,000 and the previous week's 298,000.
The second quarter PCE prices growth came in line with expectations at 2.3% but better than the Q1 reading of a 1.4% rise.
The EIA natural gas storage increased only 75 billion cubic feet in the week to 22 August. Analysts were expecting an increase of 79 bcd after the previous week's change of 88 bcd.
Supply-side worries stem from the escalating Ukraine conflict and the threat of more sanctions on Russia.
Crude Technical Outlook
Spot Brent has its immediate resistance at $103.96 and then at $105.38. The next levels will be $106.83 and $108.53 ahead of $110 and above.
On the lower side, $101.10 is the most important support nearby and then come $99.68 and $96.73. A break of that will take the commodity to its lowest since mid-2012.