Bret 'The Hitman' Hart on why he would fight John Cena and reveals his best WrestleMania matches
The WWE Hall of Famer also opened up about the WrestleMania match that he will cherish forever.
Bret Hart has revealed he would love to fight John Cena because of the way the Leader of Cenation "wrestles, the way he moves, and his style". The Hitman has said that since the 16-time WWE world champion is "just a total pro", their fight would turn out to be "great".
"I've seen the thought and concentration he [John Cena] gives into putting together his matches. He's also very athletic, and we could have put together a great match, and we could put together some incredible storylines," the WWE Hall of Famer, in an interview with Sports Illustrated, said.
The former WWE superstar also talked about his finest WrestleMania moment. Hart said the fight with Shawn Michaels at WrestleMania 12 will never lose its shine because he and The Heartbreak Kid made it into a "classic match".
Hart said the fight with Michaels beats "anything I ever did in terms of timing and thinking on my feet".
"There were no wasted moves, and the precision in every move, right down to Tony Chimmel getting kicked off his chair—I've watched it maybe 10 times in the last 10 years—and the beauty of that match was that Shawn and I had put a lot of thought into different aspects of the match."
The fight with Michaels at the PPV event and Steve Austin at WrestleMania 13 are two of his favourite matches of all time, Hart said.
Hart also opened up about the WrestleMania fight that he will cherish forever. Hart has said that WrestleMania 10 will be the "most special one" for him because of the "memory of being with my brother Owen" at the pay-per-view (PPV) event.
Owens died after he fell from 50 feet and landed on his head when he was being lowered in the ring at Over the Edge PPV event in May 1999.
Hart said Owens "really shined that night" as the heel and the storyline was "the bitter hatred between two brothers".
"Owen was really grateful to work with me. I went to bat a lot for Owen for that chance, and he really shined that night. I thought that was one of his finest hours," Hart said.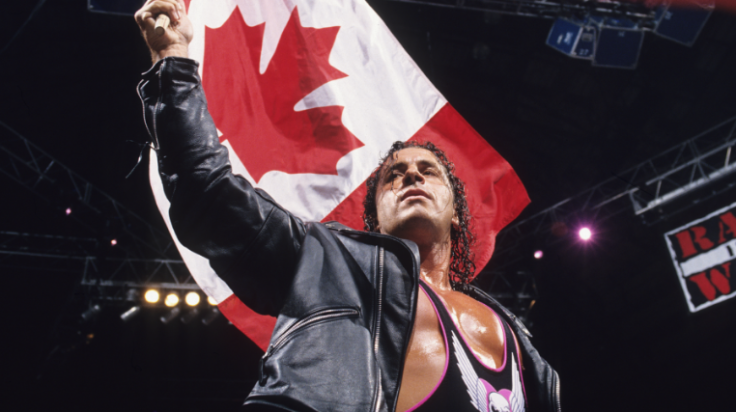 © Copyright IBTimes 2023. All rights reserved.