A sharp fall in the value of sterling after the vote for Brexit is luring more foreign buyers to the UK property market, risking a surge that could overwhelm anti-fraud law enforcement departments with depleted budgets and open the door to money launderers.
Sterling has fallen to 30-year lows against the US dollar since Britain voted to leave the European Union (EU) in its 23 June referendum — a development being touted by property professionals to overseas buyers as a big discount on property. Some property firms have reported a sudden spike in interest from foreign investors as a result of sterling's collapse.
Robert Barrington, executive director of the anti-corruption campaign group Transparency International UK, said the exchange rates could attract more dirty money into property "at a time when standards might be less well enforced because there's a thought that any investment is good investment and at time when resources for law enforcement are also cut back".
"The combination of those factors means the UK will be at a much higher risk of investment from the proceeds of corruption," Barrington told IBTimes UK. "And it was already quite high risk. So I do think that's a problem."
"There are cases of property being used for money laundering, without any shadow of a doubt, and everybody has to work even harder to make sure we clamp down on that," said Peter Bolton King, global property standards director at the Royal Institution of Chartered Surveyors (Rics), an industry group. "With the sterling rate, it certainly doesn't make life any easier... There obviously is the potential for more overseas money and by its very nature it could potentially up the level of dodgy money coming in... The risk has not changed. The potential quantity of risk could go up."
Anti-corruption rules 'already not good enough'
London's property market in particular has had money pour in over recent years from overseas buyers looking to cash in on the boom. While most buyers are legitimate, the city is notorious as a market favoured by money launderers who funnel cash through London property via complex and opaque networks of secretive offshore companies and trusts. As part of an anti-corruption drive, Prime Minister David Cameron unveiled in May 2016 plans to force offshore structures buying property in the UK to reveal their beneficial owners in a public register.
Government figures show around 100,000 properties across England and Wales are owned by offshore structures, used primarily for tax and privacy reasons, with 44,000 of those in London. Many of the owners of the city's prime properties were exposed in the Panama Papers leaks, which revealed the beneficial ownership behind offshore companies used to buy them. Among those named were royalty, presidents, politicians, prime ministers, celebrities and their families.
A 2015 report by Transparency International said over £180m of UK real estate had been brought under criminal investigation as the suspected proceeds of corruption across a decade — a fraction of what may be the true figure. The report noted a UN estimate that just 1% of capital being laundered around the world is detected by the authorities. Most remain hidden through an opaque network of offshore ownership structures. Ministry of Justice statistics for 2015 show 1,336 individuals were found guilty of money laundering in England and Wales, up 17% on 2014 and 136% higher than in 2005.
Barrington said the UK's anti-corruption rules "were already not good enough which is why the Home Office about six weeks ago published its anti-money laundering review. So the government has already acknowledged that the existing system is not fit for purpose and if there's a surge then of course that will put even more pressure on it".
The Home Office is reviewing its anti-money laundering rules and is considering a number of new policies, including "unexplained wealth orders (UWO), requiring those suspected of money laundering to declare their wealth", and tougher powers for the NCA. "This action plan sends a clear message that we will not tolerate this type of activity in our financial institutions," said Theresa May, home secretary, when revealing the plans. "We will forge a new partnership with industry to improve suspicious activity reporting, deliver deeper information-sharing and take joint action on enforcement."
NCA budget
But there are questions over the resources of the National Crime Agency (NCA), which investigates money laundering. Founded in October 2013, it replaced the Serious and Organised Crime Agency (Soca) and absorbed other bodies. At the time, the chairman of the Home Affairs Select Committee, Keith Vaz MP, pointed out that the combined budget of the organisations the NCA replaced was £812m — yet its new annual budget was just £474m. Since then, its budget has been cut back to £411m in the 2015-16 financial year. But as part of the 2015 Spending Review, Chancellor George Osborne protected NCA's funding and is providing a one-off £200m cash injection into the agency.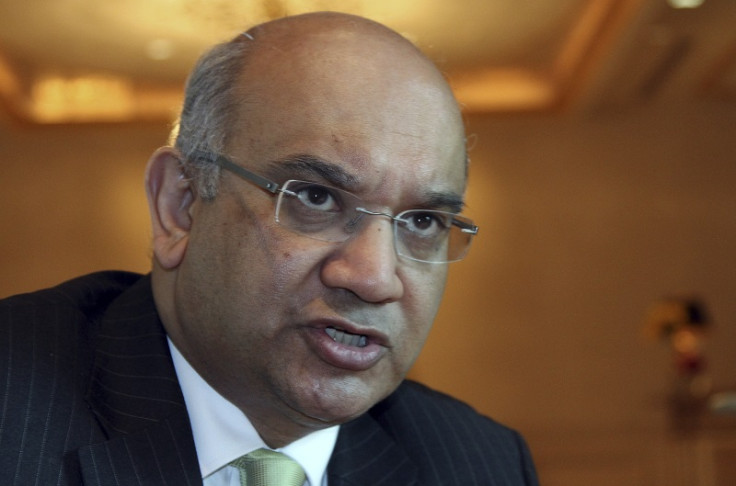 A spokesman for the NCA said the new funds "will enable us to maintain current activity, and support the further development of the NCA's capabilities to pursue criminals, disrupt their networks and restrict their access to money". He thinks it was too early to assess whether the sharp fall in sterling's value was causing a change in criminal activity.
After the referendum, Lynne Owens, director general of the NCA, said of the result that "ongoing operations against international crime threats continue as before. We will be working closely with government to understand what the implications of exit will be for us, and to plan the steps we need to take with our law enforcement partners to keep people in the UK safe."
'Not as easy as people think'
Estate agents are often the witting or unwitting accomplices in property-related corruption. Anti-money laundering and corruption laws, such as the Proceeds of Crime Act, oblige those working in cash-saturated sectors carry out certain due diligence checks on their clients. Professional bodies such as the National Association of Estate Agents (NAEA) and Rics have guidelines and protocols for their members to follow to help shield them against such risks.
"Under the current law, there is plenty of guidance out there for agents to follow," Bolton King said. "If agents properly follow the guidance that is already out there then they can go a massively long way to ensuring that they don't fall foul of the anti-money laundering law."
But the reality can be complex. "Sometimes it's not as easy as people think it might be for an agent to actually find out the information," King added. "For instance, the requirement under the anti-money laundering legislation says you must take reasonable steps to find out who the beneficial owner is of a property. That is actually remarkably difficult to find out and very, very time consuming. So agents can only do their best.
"They are an important part of the whole line of professionals involved who need to have anti-money laundering requirements in their minds. The agents, the lawyers, the accountants, the financial advisers, the mortgage brokers — they are all equally responsible."
Barrington argued there was economic self-interest in a post-Brexit UK rooting out corrupt investment. "The UK as a non-EU country will depend on a reputation for having a stable, robust economy and the experience of other parts of the world is when corruption takes hold it undermines reputations for being stable and robust economies," he said. "If we find that there is indeed a surge of corrupt money coming to London, then that will begin to undermine London's reputation at exactly the time it needs to most reinforce its reputation for being a centre of stable and good business."
On past form, Barrington is not confident; the need for capital to flow into the UK post-Brexit and the country to look like it is attracting investment may give government the incentive to turn a blind eye to money laundering. "That's what happened in 2008 and 2009 with the introduction of a golden visa system with absolutely no due diligence checks," Barrington said. "History tells us that is what is likely to happen this time around unless action is taken."