Whoops: Bride Accidentally Has Sex With Best Man After Getting Into Wrong Bed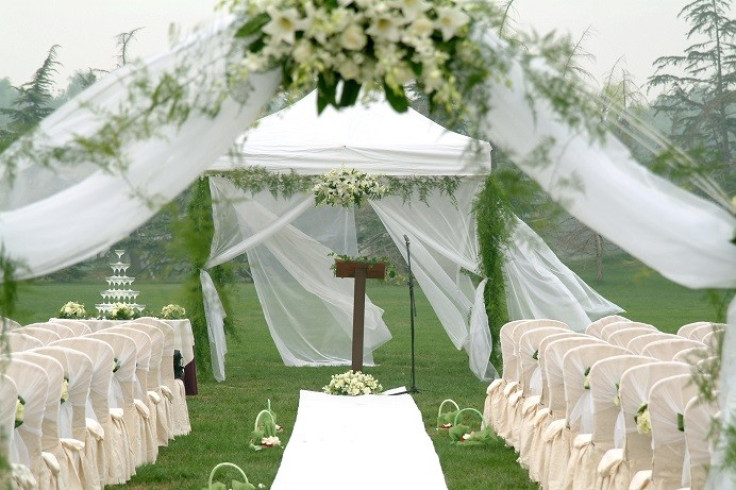 A bride in China accidentally had sex with the wrong man on her wedding night after crawling into bed with the groomsman instead of her new husband.
The woman, from the Guangxi Zhuang Autonomous Region, accused the best man of rape after realising her mistake, the Global Times reports.
The groomsman was staying at the couple's countryside home after the wedding ceremony on 30 August.
Known only by her surname Huang, she went to the wrong room after getting up in the night to use the bathroom.
According to Shanghai Hotline News Channel, each house only has one bathroom and the doorways are separated by a curtain. Huang turned the wrong way on her way back to bed and ended up snuggled against the best man.
Thinking the groomsman, named as Ruan, was her husband, she started kissing him. He was awoken from his sleep by the bride caressing him and after having sex they both fell back to sleep.
When she woke up in the morning and realised the mix up, she shouted "help, he raped me", alerting the family to the situation.
The couple then demanded Ruan pay 20,000 yuan (£2,000) and filed a lawsuit against him when he refused to pay.
At the trial, the court cleared the groomsman of the charges, ruling that the sex was consensual between Huang and Ruan.
The court ruled that Huang initiated sex and her behaviour was voluntary. It ruled she was liable for her own actions as Ruan did not attempt to impersonate the husband in any way.
© Copyright IBTimes 2023. All rights reserved.