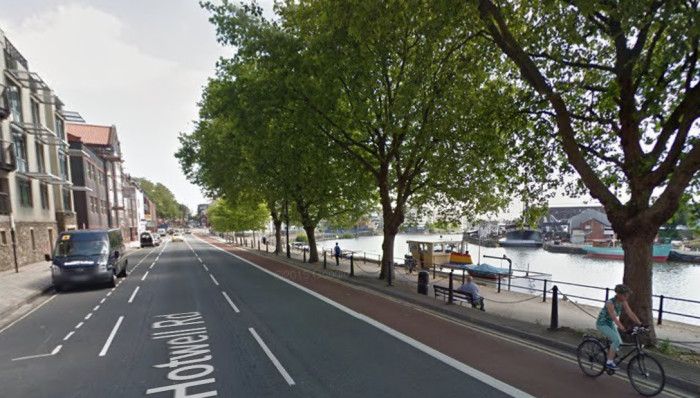 Police in Bristol have moved to quash speculation that the deaths of three young men whose bodies were found in the city's waterways recently are linked.
The rumours echo those in Yorkshire, where the bodies of five men were found in a month in 2016, and in Manchester, where some claim dozens of deaths linked to the city's canals in the past decade are linked.
On Friday (17 March) an Avon & Somerset Constabulary underwater dive team recovered the body of a man from the canal near Hotwell Road. Police believe it is the body of 29-year-old Abdulkadir Mahamoud, from Easton, who has been missing since 24 February.
On 5 February, the body of 24-year-old Deakon Wilkins was found in the Floating Harbour near Oxford Street. He was last seen leaving Motion nightclub early on 14 January. On 27 February the body of Lewis Ball was recovered, also at Floating Harbour. The 26-year-old had last been seen leaving the Thekla nightclub at 3.20am on 5 February, the same day the body of Wilkins was recovered.
Avon & Somerset police stressed that the deaths of Wilkins and Ball had been passed to the coroner for investigation, rather than being treated as suspicious.
A spokesman said: "There is nothing to suggest that any of the deaths are linked or suspicious. They appear to have been tragic accidents. We are always willing to receive new information and intelligence, which is not based on speculation. We are continuing to work with the coroner on the incidents which are being treated as non-suspicious sudden deaths."
According to the Bristol Post, many locals believe the three deaths might be linked and some pointed out that each was found three weeks after being reported missing.
Claire John tweeted: "Something definitely is not right. Too many bodies in the river."
Louise Kaye Hulme tweeted: "I don't care what any one says but there is something sinister about these deaths!"
In Manchester, 85 bodies have been pulled form the city canals since 2008, and Birmingham City University criminologist Craig Jackson says it is unlikely so many deaths can be viewed as accidents or suicides.
"Canals are not popular suicide spots, especially for men," Jackson told the Daily Star. "They are, however, popular dumping sites. And water can be a sure way to erase DNA evidence."
However, Manchester police have denied rumours of serial killers at work, and safety experts say a far more plausible explanation for many of the deaths is a combination of alcohol and easily accessible water.