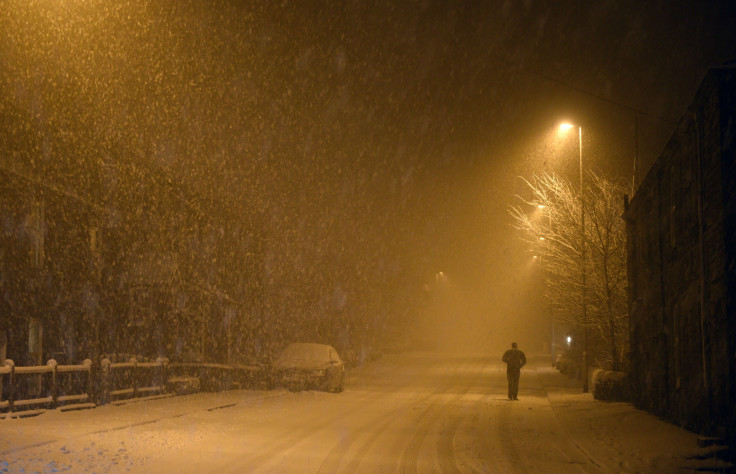 Britain is bracing for its coldest night in three years, with temperatures in some parts of the country expected to fall below those recorded in the Himalayas.
The Met Office predicts temperatures will plummet to -15C or lower in some parts of Scotland, making it colder than the 2,900m altitude Himalayan village of Lukla in Nepal, which trekkers pass through en route to Mount Everest.
This would make it Britain's coldest night since February 2012, when in Holbeach, Lincolnshire, temperatures dropped to -15.6C.
The coldest night of the year so far was recorded in Cromdale in the Scottish Highlands, where temperatures dropped to -9C.
Met Office forecaster Krista Mitchell said: ''There are some very cold conditions forecast for tonight and the rest of the week. This is because of cold air coming from the Arctic. We could see the coldest night in three years tonight. Motorists should check conditions before travelling because of the icy conditions."
A severe weather warning for ice is in place on Monday (19 January) in Northern Ireland, and snow is predicted on Tuesday (20 January) in the north of the country.
An amber Government Level 3 cold weather health warning, one step lower than the maximum 4 weather warning, is in place in the Midlands and the north until midday on Tuesday.
Hospitals are expecting increased demand and motorists have been urged to be cautious.
Simon Williams, spokesman for RAC, said: "Cold weather creates a giant spike in drivers running into problems. Motorists should plan journeys and pack an emergency pack containing food, a hot drink, torch, warm clothes, blankets, first aid kit and fully-charged mobile phone."
Age UK said that millions of pensioners unable to afford their fuel bills were at risk: "We are calling for the Government to commit to improving the energy efficiency of homes across the country in order to provide a long-lasting solution to the scandal of fuel poverty and preventable winter deaths," said director Caroline Abrahams.