Much of Britain has been turned into a winter wonderland, with roads and fields blanketed with snow.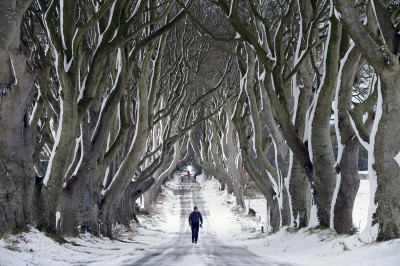 More than 200 schools have been closed in Scotland, Wales and Northern Ireland, and police have advised the public to be careful when travelling on icy roads.
The Met Office has issued an 'amber' alert for further wintry conditions, warning that the high ground of Wales, the moors of south-west England, the Mendips and Cotswolds are at the greatest risk of high levels of snow.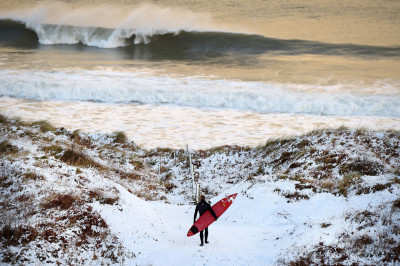 The west coast has been battered by strong winds, with gusts of up to 80mph. Cold and risky weather conditions are expected to continue into the weekend.