Britain's support for girls' education worldwide takes over 8 million girls to school
The UK government highlighted how its initiatives to support girls' education worldwide are changing the lives of people in the past five years in a new report.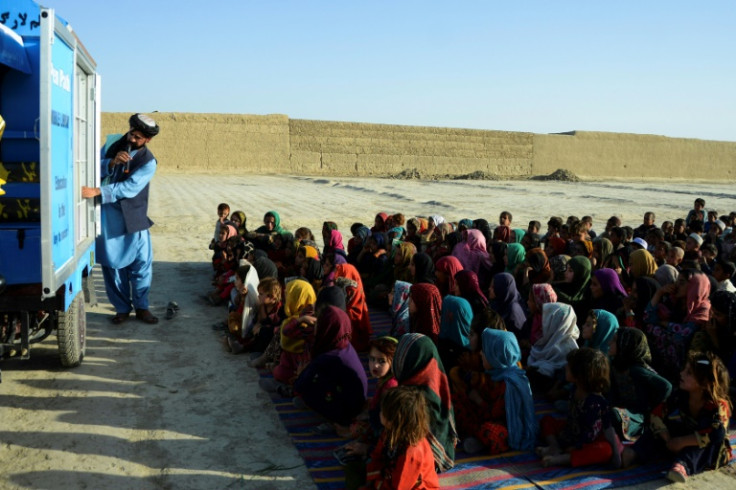 The British government has recently released a policy paper where they chronicled their efforts in supporting girls' education worldwide and how it has made a mark in society. The government has underlined these measures as one of its top international priorities for the country.
This is crucial for women's rights and gender equality especially in the global south as seven in 10 children in middle and low-income countries can't read and understand basic writings by the time they reach 10 years of age. The situation is worse in sub-Saharan Africa where the figures rose up to nine in 10 children being illiterate.
The government has underlined that quality education for children, especially girls, is the key to a prosperous society. In doing so Britain is recognising education as a human right which everyone in the world should have access to. The government acknowledged the societal benefits of girls' education worldwide as it makes society more safe and secure.
Five years of the UK government's support for girls' education worldwide has led to the education of 15.6 million children including 8.1 million girls from 2015 to 2020, revealed the report.
Addressing key issues by supporting girls' education worldwide
The report highlights the challenges faced by lower and middle-income countries in providing girls' education as the COVID-19 pandemic started. Many children were at risk of dropping out of school and 244 million children were already out of school worldwide.
In such circumstances, the government aimed to provide access to learning to these low and middle income countries. The UK is guided by the Global Objectives underlined during the G7 at the time of 2021 UK Presidency in this regard. The aim is to deliver learning access to these countries by 2026.
The plan is to get 40 million girls to school and 20 million to reading capacity by the age of 10. The government has put this forward in the International Women and Girls Strategy which calls for more gender equality worldwide, starting with the right to quality education for every girl child by the time they reach 12 years of age.
The government highlighted in the policy paper how this would make society more free and boost trade and prosperity in countries, all the while strengthening global security. The UK government has termed this as "the fundamental building block of all healthy democracies".
Supporting girls' education worldwide to create gender equal society
The report stressed the necessity of better girls' education worldwide for peacebuilding and making societies more resilient to fight climate change. In fact, gender equality is part of the 2030 UN Sustainable Development Goals and the UK's girl education initiatives will help in fulfilling that.
The policy report also recognised ways of involving boys in this process of providing quality education to children in order to address gender stereotypes and inequality. For that purpose, the government has included many efforts for boys' education in the plan.
The government aims to break barriers faced by women and girls by imparting the teaching that doesn't uphold discriminatory values and beliefs, rather expands the horizons of the children. Between 2015 and 2020 the government's global child education support has educated 7.5 million boys.
Results of supporting girls' education worldwide
So far, the UK government's act of supporting girls' education worldwide has made its mark and is changing the lives of people as more girls get access to education in 40 countries through various programs.
Along with that the FCDO's Education, Gender and Inclusion Research Team is also working to get more girls to school by making their research available for better policy making and planning, says the report. The team's research involves finding the best and the most suitable education technology to improve access and learning in schools.
The measures employed by the government's Girl Education Programme showed the following results:
Most of the girls who got access to education, about 65 per cent, came from fragile or extremely fragile countries.
The program helped in educating 1.5 million girls in 17 countries.
Around 152,000 disabled girls got access to education through this program.
Around 179,000 girls went to school for the first time through this initiative.
65,000 Girls who became mothers and couldn't go to school went to school.
Of those who received education under this program, 495,000 girls came from conflict zones.
With every educated girl child, the prospect of a healthy and well-educated family increases, making it better for society, says the policy paper. To achieve this, the government is supporting girls' education in 100 countries.
This includes supporting education in war and disaster zones as 224 million children's lives are affected by wars and disasters and they can't get access to education, and supporting children who have fallen out of education because of gender violence and child marriage. The plan also includes providing adequate education facilities to girls who have disabilities and are often left out of school in such low and middle-income countries.
© Copyright IBTimes 2023. All rights reserved.