Lionesses succeed in getting equal access to PE and sports in schools for girls
Following their victorious Euros win at Wembley Stadium in 2022, the England Lionesses called on the government for high-quality and equal access to sports and PE for all pupils.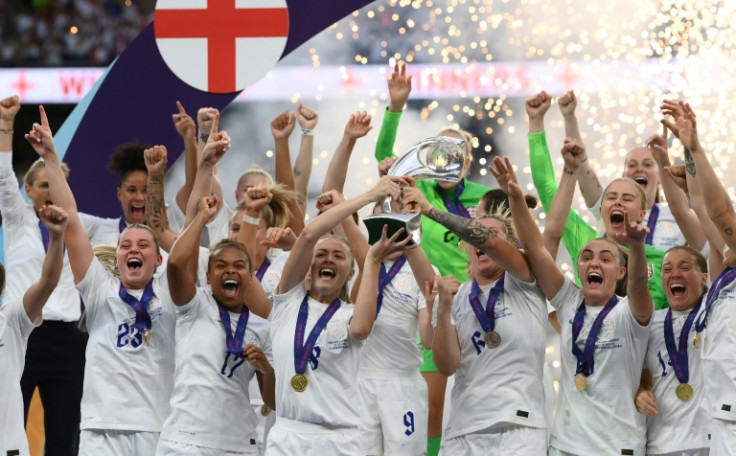 In the summer of 2022, for the first time in history, the England Lionesses left the UEFA European Championship victorious. The players have since called on the UK government to implement a new strategy that generates high-quality and equal access to sports and PE sessions for all pupils.
The Lionesses constructed an open letter to former prime ministerial contenders Rishi Sunak and Liz Truss, which was signed by all 23 players after their win at Wembley Stadium in July 2022.
The letter declared: "Not only should we be offering football to all girls, we also need to invest in and support female PE teachers too."
The School Sport and Activity Plan sets out to support teachers and schools by delivering a minimum of two hours of high-quality PE, competitive, and extra-curricular opportunities to both girls and boys.
It has been recorded that 41 per cent of female students, between the ages of 11 to 18, lose interest in sports and physical education as they develop through puberty. More than 30 per cent of girls over the age of 14 reported that they felt insecure and hated other students watching them playing sports.
Speaking to Podcaster Josh Smith about sexism in sports, Lioness Lucy Bronze said: "At 12 years old I got told, 'Oh, you can't play with the boys anymore'. And my mum was like, 'Why not?', and they were like, 'In case the boys hurt you because you're a little girl'. And my mum went, 'The boys aren't going to hurt her, she is going to hurt the boys!' – because I was bigger, I was stronger."
"There have been many worse sexist moments in my career," Lucy Bronze, a Defender for England, added.
The General Secretary of the ASCL Schools Leader's Union, Geoff Barton, said: "I am sure that the vast majority of schools already provide equal access to sport for boys and girls and that they strive to ensure that there are plenty of opportunities for PE and sport during the school week."
Despite physical education being compulsory in schools until the GCSE age of 16, it has been recorded that more than 38 per cent of secondary schools in England have cut the timetabled PE sessions for 14 to 16-year-olds.
In response to the new School Sport Plan, Leaders at Schools Week argued that school timetables are already "crammed with a multitude of expectations from the government" and that school funding is "under huge pressure making it much more difficult to put on extracurricular activities such as sports clubs".
In February 2023, following a series of walkouts, a huge teachers' strike emerged across the UK. Since the first strike, there have been more than 150,000 teachers have been on strike.
Over half of the teaching staff from 35 per cent of schools in the UK have taken part in the strike action against a "toxic mix of low pay and excessive workload", the National Education Union (NEU) reported.
As part of the Activity Plan, Ofsted will also be asked to regularly monitor and report on the quality of teaching and equal rights in PE lessons across the country.
Since their successful open letter to the government, the England Lionesses have also publicly raised their concerns in regard to improvements being made to their commercial structures, training grounds, and the gender pay gap.
Keira Walsh, a Midfielder for England and Barcelona, is the highest-paid female footballer in the UK. Keira Walsh, who has been recognised as a professional footballer since 2014, earns a salary of around £400,000 a year.
Jack Grealish, who also made his professional footballer debut in 2014, is also a Midfielder for England. Jack Grealish earns an average annual salary of £15,600,000.
The Lionesses have called on the Football Association (FA) for an increase in central payments awarded to every side since 2022. The FA has not responded.
© Copyright IBTimes 2023. All rights reserved.