The number of Britons paying for news through mobile applications and website paywalls has more than doubled in the past year, as younger people are most likely to part with cash for news.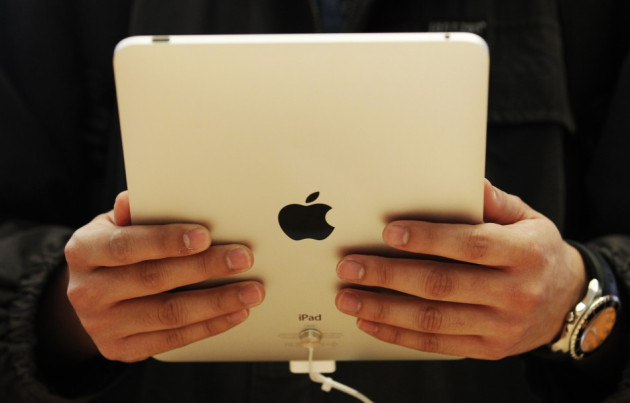 As part of the Reuters Institute for the Study of Journalism's Digital News Report for 2013, the survey of 11,000 internet users across nine countries, including the UK, found that 25 to 34-year-olds are twice as likely to pay for digital news as older readers.
The increase in payment popularity will come as welcome news to the Sun, Telegraph, Washington Post and German newspaper Bild, all of whom are constructing paywalls this year, charging users for access to their websites and applications.
Researchers found that the percentage of people paying for digital news in the UK has more than doubled from 4% to 9% over the past year, thanks to a "significant shift in public attitudes towards digital news".
Device impact
In the US, the survey found that smartphone and tablet users are on average twice as likely to pay as those who don't use such devices.
However, the research added that "we do not see the same device impact in the UK where the ecosystem around paid news is less developed and there are a large number of high quality free news apps in the market."
Paying for digital news is most popular in Brazil, where 24% of respondents said they did so, and Italy (21%). Figures for Italy and Spain are mainly driven by one-off payments for apps and micropayments for individual articles, while in the US and Denmark the research found a growth in paying for news was driven by ongoing digital subscriptions through services like Apple's Newsstand for iOS devices.
Of those not yet paying for digital news, 14% on average said they were "very likely or somewhat likely to" in the future; in Brazil the figure was much higher, at 58%.
Readers are yet to shift entirely from print to digital however, with the survey revealing that 49% of those who access news on tablets like the iPad said they also read a printed newspaper at least once a week; 81% of these also watch TV news, and it is a similar case with smartphone owners.
In conclusion, the research said the data offers contradictory evidence about how journalism is changing as the adoption of smartphones and tablets becomes more widespread.
"The overwhelming message is that audiences increasingly expect news that they can access anytime, anywhere. But that doesn't mean they only want online news.
"Audiences may be embracing news on tablets and smartphones but they still want to catch up with broadcast news and they enjoy taking time with the printed page. It's a multi-platform world and becoming more so."