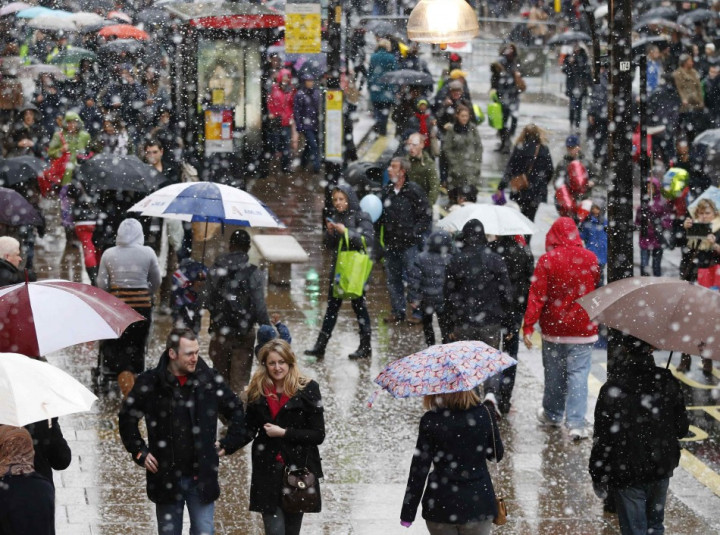 British shop price inflation remained steady in November, but food prices rose to offset the drop in non-food rates ahead of the Christmas season.
According to the British Retail Consortium (BRC)-Nielson's index, shop price inflation stood at 1.5 percent in the month. Food prices rose to 4.6 percent from 4.0 percent in October while non-food prices slipped 0.3 percent.
"Costs for commodities such as wheat and corn have eased off since peaking earlier in the year but these pressures, coupled with the impact of poor harvests, are continuing to filter through to fresh foods, with meat, fish and vegetables hit particularly hard," said Director General Stephen Robertson.
But consumers need not worry much about food expenses during Christmas as stiff competition among businesses to make the most of the festival season is likely to give them a good deal, he added.
A downward trend in clothing and electrical goods prices has helped the non-food prices to ease. But Robertson warned that while this may encourage customers to spend more on Christmas presents this year, it will have an impact on the retailer's margins during the period.
"With Christmas trading underway, non-food retailers are already discounting in order to drive footfall and supermarket retailers will be concerned about the inflationary pressures that are building, and whether this impacts the motivation of the already cautious consumer," said Mike Watkins, Senior Manager, Retailer Services, Nielsen.
BRC had earlier reported that retail sales in the country saw a moderate rise in November, with non-food sales gaining as many schools scheduled their half-term breaks in the month. Food sales had remained lower, but were expected to jump during the festival period.
In its November report, the Bank of England had said that inflation had jumped to a five-month high in October and was likely to remain higher over the next 18 months than estimated earlier.