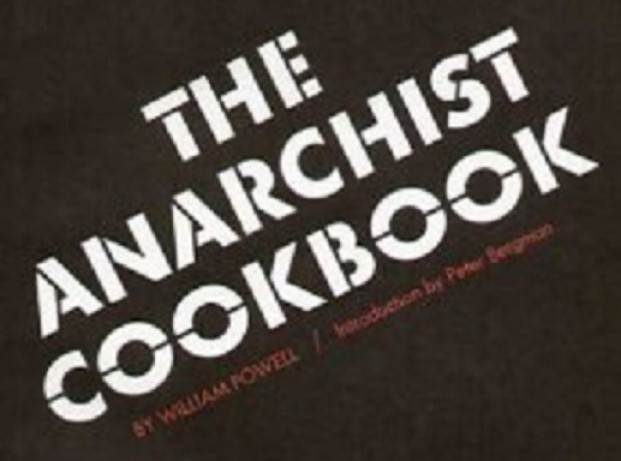 A British soldier is facing terrorism charges after he was found with bomb-making bible The Anarchist Cookbook.
Ryan McGee, 19, was arrested after a suspected nail bomb was found at a house in Eccles, Greater Manchester, along with a copy of the 1971 terror tome.
The find prompted 30 residents in the surrounding area to be evacuated from their homes.
McGee was stationed at a military base in Germany with 5th Batallion The Rifles when police swooped. He was later flown back to Britain to face charges under the Terrorism Act and if convicted could face life in prison.
According to local media reports, leaflets for extremist groups were also found at his end-of-terrace house.
Jane Stansfield, of the Crown Prosecution Service Counter Terrorism Division, said "It is alleged that between May 31 2012 and November 29 2013, Ryan Adam McGee had possession of a document or record for terrorist purposes, namely a copy of The Anarchist Cookbook."
An Army spokesman said: "All service personnel are expected to abide by our values and standards in all they do.
"Queens Regulations forbid regular service personnel in uniform taking any active part in the affairs of any political organisation, party or movement and they are not to participate in political marches or demonstrations.
"Racism of any kind is completely unacceptable. It impacts on operational effectiveness by damaging individual morale and team cohesion.
"All those who are found to fall short of the armed forces' high standards are dealt with through the disciplinary process.
"Instances of unacceptable behaviour in the armed forces are investigated and appropriate action taken – up to and including dismissal."