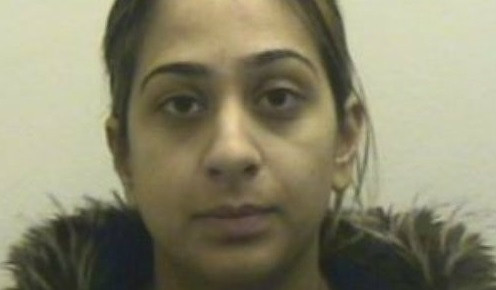 A British woman who was found guilty of attempting to smuggle £3.2m worth of heroin out of Pakistan has been sentenced to life in prison.
Khadija Shah, 26, from Birmingham, was six months pregnant when she was arrested at Islamabad airport in May 2012 trying to board a flight back to the UK with several suitcases filled with 63kg worth of heroin, split into 123 packets.
Shad risked been sentenced to death in Pakistan following her conviction. Executions have not been carried out for drugs convictions in Pakistan since 2008.
Shah, who gave birth to a baby girl in September while she was in custody, denied the charges. She claimed the bags were given to her by her husband, who then escaped when she was arrested. He has yet to be located.
Her baby daughter, Malaika, has remained in prison with her ever since she was born. Shah's other two children, who were with her at the time of her arrest, are now being looked after by their grandmother in Britain.
Following her arrest, legal charity Reprieve expressed concerns about the conditions Shah and her unborn baby were forced to live in while in custody.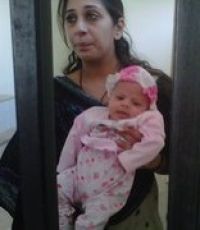 Clive Stafford Smith, of Reprieve, said: "Here's a woman who's pregnant with two very small children who are already obviously suffering in unhygienic conditions.
"The far greater threat to Khadija and her children is that they are going to die as a result of the unsanitary conditions in that prison than that [she gets] the death penalty."
Maya Foa, director of Reprieve's Death Penalty team, said following her conviction: "This is a terrible outcome for Khadija and her baby Malaika. As happens in hundreds of cases, she was used as a drugs mule without her knowledge, and yet is facing life in a Pakistani prison.
"The UK government must ensure that Khadija gets the urgent assistance she needs to appeal her sentence so that her baby doesn't grow up behind bars."
Prison officials reassured that both Shah and her baby are being well looked after in prison.
A Foreign and Commonwealth Office spokesperson said: "We are aware that a British national has been given a custodial sentence in Pakistan.
"We remain in regular contact with her and we will continue to provide her and her family with consular assistance."