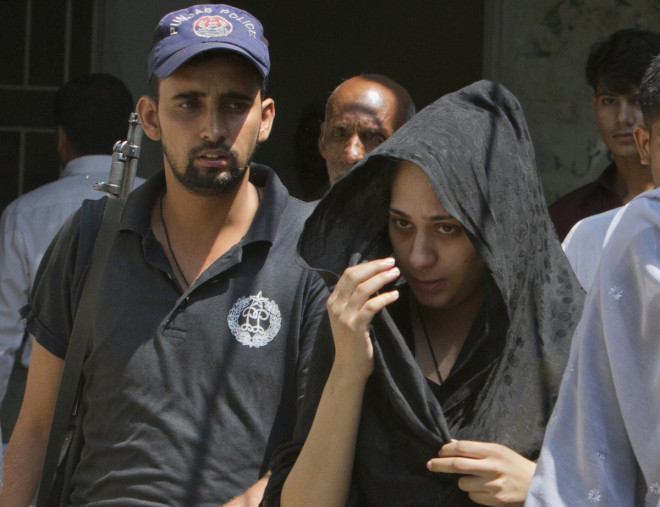 A British woman has been sentenced to life in prison in Pakistan for drugs offences.
Khadija Shah, from Small Heath in Birmingham, West Midlands, attempted to smuggle around 63kg of heroin with a street value of £3.2 million into the UK. She was pregnant at the time of her arrest and subsequently gave birth while in prison.
The legal charity Reprieve has previously raised concerns with the UK government over the £5 million or more it has provided towards an anti-drug scheme in Pakistan, in light of heavy penalties and death sentences it hands down for non-violent drug offences.
Maya Foa, director of Reprieve's death penalty team, commented: "In light of the excessively harsh sentences Pakistan hands down to vulnerable, exploited women such as Khadija, it seems hard to justify the millions in aid Britain has contributed to the country's counter-narcotics operations.
"This is a terrible outcome for Khadija and her baby Malaika. As happens in hundreds of cases, she was used as a drugs mule without her knowledge, and yet is facing life in a Pakistani prison. The UK government must ensure that Khadija gets the urgent assistance she needs to appeal her sentence so that her baby doesn't grow up behind bars."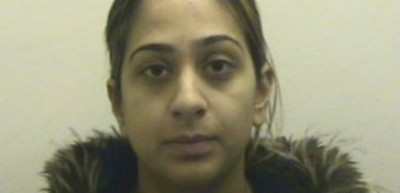 May 2012: Shah arrested
Khadija, 26, was arrested at Islamabad airport for attempting to smuggle 140lb of heroin into the UK. Her two children, Aleesha Munir, aged 4 at the time, and Ibrahim Munir, 6, were with her at the time.
The legal charity Reprieve leaked information about the unsanitary conditions of her small cell, which she shared with her children and five other prisoners. Shah's children returned to the UK shortly afterwards.
June 2012: Shah denies smuggling accusations
Shah appeared at a court in Rawalpindi, stating she had been on holiday in Pakistan with relatives and had no idea the drugs were in her suitcases.
She had not yet been formally charged and said some men asked her to take the bags to the UK as a favour.
August 2012: Bail denied
Concerns were expressed about the health of Khadija and her unborn child, after her plea for bail was postponed. A judge at a hearing dismissed concerns that her imprisonment was endangering her health, stating she was "better off" in prison.
Sultana Noon, an investigator for Reprieve, commented: "Although she is due to give birth in a month's time, the authorities are still refusing to release her from Adiala prison, where conditions are dangerously unhygienic. Keeping her in prison under the present conditions is at odds with both domestic law and Pakistan's international obligations."
October 2012: Shah gives birth
Shortly after giving birth, Shah returned to Adiala prison with her newborn daughter Malaika. The child was admitted to hospital days afterwards because of severe diarrhoea. Adiala prison is known for its dangerously "unhygienic conditions" including an outbreak of tuberculosis, as revealed by a report.
Shah's sister, said: "All day, Khadija has to carry Malaika in her arms as she is not given a pushchair or a clean place to put her baby down. Malaika has not yet been given any immunisations and Khadija feels awful about not being able to protect her daughter from all sorts of diseases."
January 2013: Pakistan risks UK anti-drug money over executions
The UK's decision to give millions of pounds to help Pakistan fight drug trafficking was questioned after the country resumed its death penalty. The Observer obtained documents which revealed the UK government donated £12 million to Pakistan law enforcement for an ongoing programme against drug trafficking. At the time, Shah faced a potential death penalty.
July 2013: Bringing up a child in prison
Shah said her daughter was keeping her strong, as she maintained her innocence during difficult times. In a statement, she said: "If Malaika was not here, I would be crazy because things are very hard. She keeps me strong."
She added: "Every three months, Prisoners Abroad give me some money for basic food items and Pampers for the baby, who I keep clean. She likes to play with empty wrappers of food items. I usually try to keep our surroundings clean, too."
March 2014: Life sentence
Shah was given life imprisonment, despite denying all charges against her. Her lawyer, Shehzad Akbar, said Shah had no idea there were drugs in her luggage and they will launch an appeal. According to legal papers seen by AFP, she was also fined Rs300,000.