'Broken' Matt Hardy says he will 'delete' Vince McMahon if he is double-crossed on his WWE return
Matt Hardy was released from his WWE contract in October 2010.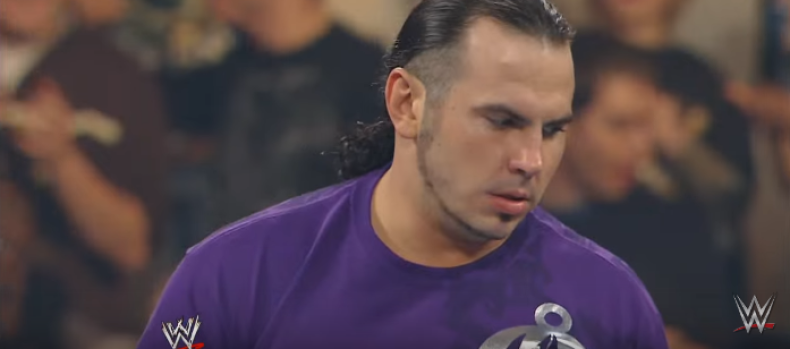 Matt Hardy has said that he might return to WWE if he is made the right deal. The Attitude Era superstar, however, has said that he is currently focused on TNA, where his wrestling gimmick – "Broken" Matt Hardy – has received praises from both fans and professionals in the wrestling business.
Speaking on Ross Report, Matt said that Vince McMahon would love him to return to WWE as his "broken brilliance" currently is the hottest entity in the pro-wrestling world.
"That is a very interesting question because I know [Vince] McMahon, he sees my broken brilliance and he would love to do nothing more than to draw it to his show because he knows, right now, it is currently the hottest entity in the professional wrestling business," Matt said on Ross Report. (Via GiveMeSports)
The 42-year-old wrestler also said that it will cost TNA lots of money and also a percentage of the company to retain him and his brother Jeff. Matt's contract with TNA ends in the spring of 2017.
"But I will say this, if the Impact Wrestling, and the TNA, if they want to retain our services, it will cost these Anthem men, many, many dollars and it is going to cost them a percentage of the company because I have to steer the ship, I have to drive," he said.
If his demands are not met by TNA, Matt noted that it could possibly shift to WWE.
"But I would only go to that McMahon if he knew what the deal was," he said and added, "If he tried to double-cross me in any way, shape, or form, then, I would render his a** obsolete, and then, I would delete him! Yes."
Matt, who was released from his WWE contract in October 2010, previously had expressed his desire to fight Bray Wyatt.
"I would love, one day down that road, to show up in WWE and have a match with the Bray Wyatt. I would love to bring him to my battlefield and delete him. That would be my honor," Hardy told Sports Illustrated.