The Islamist gang that carried out the suicide bombings in Brussels last month had initially planned a repeat of the bloody Paris attacks of November 2015, Belgian prosecutors said on Sunday. Mohamed Abrini, the 31-year-old "Man In The Hat", who was arrested on Friday, 8 April, has told authorities that the group – which included airport bombers Ibrahim El Bakraoui and Najim Laachraoui – had wanted to attack Paris, but the arrest of suspected ring-leader Salah Abdeslam forced them to bring forward the attack and hit Brussels instead.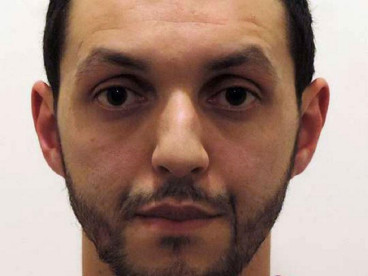 The BBC also reported that Abrini was supposed to be the third bomber in the attack but had fled before detonating his explosives. The grainy airport footage that showed him pushing baggage trolleys alongside Laachraoui and Bakraoui sparked a Europe-wide manhunt for "the Man In The Hat".
A total of 32 people were killed in dual attacks on the Brussels metro and Zaventem Airport, which was later claimed by Islamic State (Isis).
Belgian prosecutors said that Abrini had confessed to being the third man in the picture and had said he had thrown away his hat and jacket after fleeing the scene. It has also been reported that his fingerprints and DNA were discovered at two safe houses in Brussels and in a car used during the Paris attacks, which killed 130 people.
Belgian authorities arrest six men on Friday, charging four with terrorism offences the following day. They have only been identified as Osama K, Herve BN, and Bilal EM, according to the BBC, and are accused of "participating in terrorist acts" linked to the Brussels bombings.