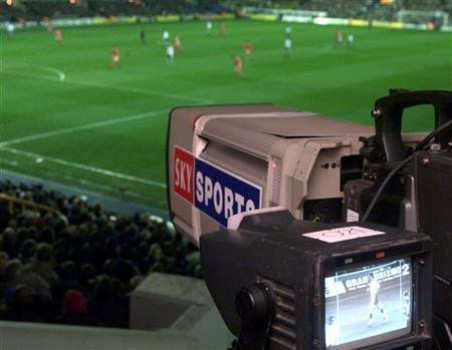 BSkyB Group, the Rupert Murdoch-owned pay television and internet provider, saw its shares rise firmly in early trading on Thursday after posting a solid increase in operating profit for the three months to the end of September.
Strong growth in BSkyB's customer base underpinned Britain's biggest pay TV firm, which has been dogged by its association with the Murdochs, whose newspaper publishing business has been blighted by phone hacking and police bribery scandals.
"We have made a strong start to the year, delivering another good quarterly performance and continuing to position the business for the long term. Our investment in high quality content and innovative services has delivered excellent levels of loyalty and generated good growth in customers and products," said Jeremy Darroch, chief executive.
Operating profit was up 5 percent to £295m in the quarter to September 30.
BSkyB shares were up in London by 3.517 percent - the best gain in three months - to 733.91 a share at 08:59 GMT.
During the quarter 48,000 new customers came to BSkyB, which is 39 percent owned by Murdoch's News Corp, taking its total to 10.654m service users.
Programming costs grew by £54m because of Sky's addition of Formula 1 motor racing to its sports coverage, as well as the Ryder Cup and London 2012 Olympic Games, both of which fell during the July-September period.
"BSkyB again managed to keep costs under control and win clients in a difficult economic environment, so earnings came in better than expected," Claudio Aspesi, an analyst at Sanford C. Bernstein Ltd, told Bloomberg.
Ofcom, the British broadcasting regulator, cleared BSkyB in September of having any involvement in the phone hacking scandal swallowing its sister company News International, which is also owned by News Corp.
The satellite broadcaster was being investigated by the media watchdog to see if it should be stripped of its broadcasting licence.
"Ofcom considers that, on the evidence currently available and having taken into account all the relevant factors, Sky is fit and proper to hold its broadcast licences," the regulator said in a statement announcing the conclusion of its probe.