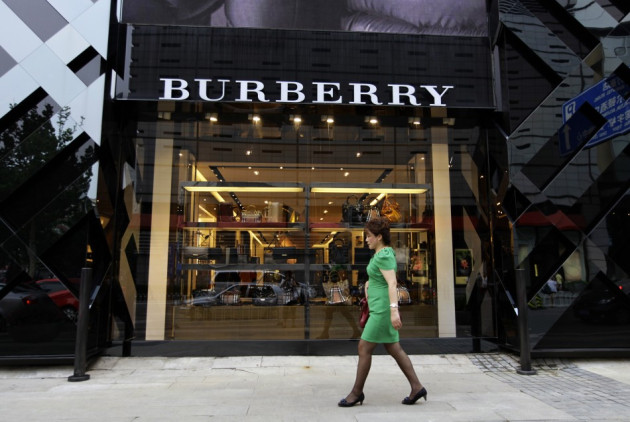 Burberry Group Plc shares plunged Tuesday after Britain's biggest luxury goods marker trimmed its full-year profit forecast following disappointing second quarter sales figures.
The group reported sales had slowed to a growth rate of 6 percent in the 10 weeks ending on 8 September, from a 14 percent pace in the previous quarter. As a result, full-year profits are likely to be at the lower end of the previously reported range of £407m and £454m, the company said.
"As we stated in July, the external environment is becoming more challenging," said Chief Executive Angela Ahrendts in a statement Tuesday. "In this context, second quarter retail sales growth has slowed against historically high comparatives. Given this background, we are tightly managing discretionary costs and taking appropriate actions to protect short-term profitability."
Shares in the group fell as much as 18 percent in early London trading to a one-year low of 1,145 pence each, trimming more than £900m from the company's market value in less than 15 minutes.
Burberry warned in July that slowing sales growth would hurt full-year earnings as revenue from licensing declined more than anticipated at the 156 year old company. The pace of sales in China, one of its biggest and most important markets, has also been an ongoing concern for the group this year.