Businesses must switch to EV charging, claims expert
Now is the time for businesses to consider a switch to EV charging as the UK transition towards zero-emission vehicles, according to Nicola Mahmood, Business Development Director for Equans EV Solutions.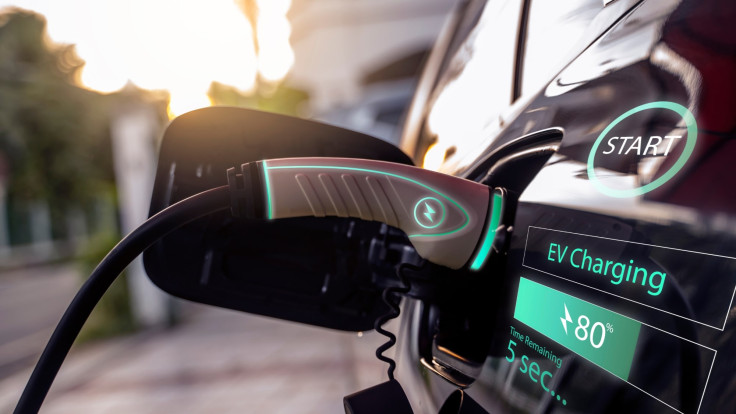 Now is the time for businesses to consider a switch to EV charging, according to Nicola Mahmood, Business Development Director for Equans EV Solutions.
In 2030, the UK will ban the sale of petrol and diesel cars, in an effort to accelerate a greener transport future and transition towards zero-emission vehicles.
Between 2030 and 2035, new cars and vans can be sold if they have significant zero-emission capability, which would include some plug-ins and full hybrids.
But the two-phase initiative sets a 2035 deadline for all new cars and vans to be fully zero emission at the tailpipe.
"That means there is only one fleet replacement cycle before the ban comes into effect, making now the perfect time for businesses to change their charging infrastructure," said Mahmood.
The charging solutions expert claims making a conscious effort to reduce corporate carbon emissions and become more sustainable has switched from being a consideration to something that is essential for every business.
"Fleet electrification is now a crucial part of a sustainability strategy," Mahmood added.
The price of electric vehicles has dropped considerably in recent years - the tipping point for when they become as cheap as, or cheaper than cars with internal combustion engines could arrive as early as 2023 for mass-market models, and this is already the case for some luxury vehicles.
Last year, Chevrolet, Hyundai, and Nissan all lowered prices on their entry-level models, and Tesla recently cut its prices by $3,000 to $19,000 across its model line.
The increased affordability of zero-emission vehicles is reflected in recent electric vehicle uptake figures when the Society of Motor Manufacturers and Traders reported that sales of new electric cars in the UK overtook diesel vehicles for the first time - largely fuelled by fleet and business users.
There are a number of key considerations to account for when choosing a new charging infrastructure. According to Mahmood, the most crucial of these is to understand the behaviour of your fleet.
Based on statistics from the Department of Transport, over half of the van drivers in the UK tend to stay local – only travelling within 15 miles of their base on a typical day.
The business development director further believes that "mapping out your typical routes throughout the week will help you to determine the required range of your fleet vehicles".
Another factor the charging expert believes businesses must consider is where drivers will return to once they've been on the road.
Manhood explained, "If they will be returning to a depot overnight, installing on-site charging facilities is likely to be the most suitable option. However, if the vehicles return to base but need a quick charge before heading back on the road – rapid charging is something that should be taken into consideration. For fleets that cover long distances on a daily basis, public charging networks provide the perfect solution."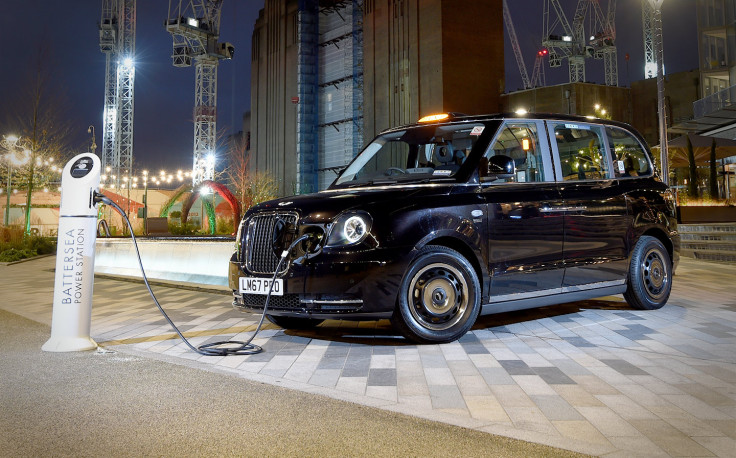 In recent years, the public charging infrastructure has grown rapidly to meet the needs of EV drivers. According to Zap Map, in the UK there are currently 33,281 public EV charging points. The GeniePoint network has over 500 rapid chargers across the UK, with most charging the average EV in under 45 minutes.
With this in mind, China's automotive company Geely plans to turn the maker of London's iconic black taxis into a high-volume, all-electric brand with a range of commercial and passenger vehicles.
London Electric Vehicle Company (LEVC) also aims to expand its suite of services, which includes cars arranging their own maintenance and recognising their owner's interests to help them book activities.
"The next step for businesses to install an EV infrastructure is to prepare their site," continued Mahmood.
The Director for EV Solutions says choosing a partner that provides an end-to-end charging solution will ensure you are supported through every stage of your fleet electrification process. "This includes full planning, design and delivery of your EV programme, from recommending the most suitable hardware to carrying out installation works" she added.
One of the biggest barriers to EV charging implementation is on-site power availability.
Research conducted by Centrica Business Solutions (CBS), surveyed almost 600 UK businesses and found that over 81% have plans or aspirations in place to increase self-generation capacity over the next five years, as they recognise the need for more flexibility in how they generate energy.
However, Mahmood argues that it can be expensive and time-consuming to upgrade the on-site power supply.
She advocates for more creative solutions like load balancing and battery storage.
"Battery storage is typically cheaper than a supply upgrade and can help to drastically reduce lead times. You can also increase energy efficiency by installing solar panels onto the site building," the charging expert claims.
She further added, "Energy captured throughout the day can be stored within a battery and used to recharge vehicles overnight."
Given that solar energy is renewable and carbon neutral, it could be a good way to increase energy efficiency. However, on average, commercial solar panels cost between £16,000-£70,000 for small to medium-sized businesses.
© Copyright IBTimes 2023. All rights reserved.