Buy-to-let: Massive scale of investor 'frenzy' to beat stamp duty hike revealed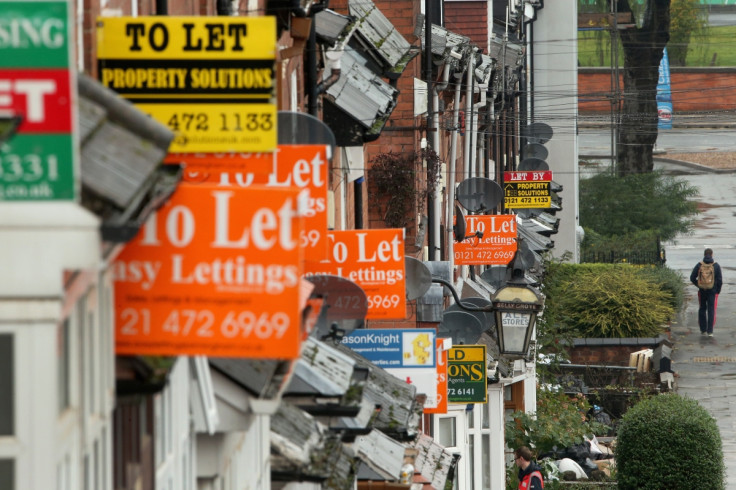 New mortgage lending and property transaction figures reveal the scale of a "frenzy" in March of buy-to-let investors trying to close deals and beat a stamp duty hike in April. The tax office HMRC said there were 141,310 residential property transactions in England in March, a monthly rise of 74% and an annual increase of 81%.
Moreover, the Council of Mortgage Lenders (CML) said gross mortgage lending hit £25.7bn ($40bn) in March, up 43% on February and 59% on the same month a year before. It was the highest figure since March 2007, just before the financial crisis tore through the economy.
"The distortion caused by this stamp duty change appears to be larger than any previous stamp duty change we've seen," said Mohammad Jamei, an economist at the CML. "As a result, we expect there will be about 10,000 fewer mortgaged transactions each month in the second quarter of 2016 than would otherwise have been the case, offsetting the increase in activity seen in March."
From 1 April, purchases of additional property are subject to an extra 3% levy on top of basic stamp duty rates. Chancellor George Osborne is targeting the buy-to-let sector to cool demand from investors so the market is less competitive for first-time buyers.
The government wants to increase homeownership and has a number of schemes to support first-time buyers on to the property ladder, such as Help to Buy and shared ownership. Many aspiring homeowners are shut out of the market by high rents and house prices, and low incomes.
Lucian Cook, head of residential research at estate agents Savills, said the latest figures "confirm a frenzy" before the stamp duty rise "and underscore the significant distorting effect that stamp duty changes can have on the housing market".
"This is clearly a one-off event and such volumes are unsustainable against a backdrop of economic uncertainty and the prospect of an increased regulatory environment for buy-to-let borrowing," Cook said. "We'd expect a significant fall in transaction levels in the second quarter of the year to offset the March activity and the stamp duty surcharge to act as a longer-term drag on housing transactions."
The average house price in England was £298,000 in February 2016 said the Office for National Statistics (ONS) after rising 8.2% over the year. Separate ONS data shows the median annual salary for full-time workers to be around £27,000, meaning the average house price is now slightly more than 11 times that figure.
Prices are underpinned by an ongoing shortage of housing supply in some areas of England, in particular London and the South East. Housebuilding is rising, but running at around half the level needed to meet demand, which is estimated to be between 200,000 and 300,000 new units a year.
There were 142,890 housing completions in the 12 months to December 2015, a 21% annual increase, said the Department for Communities and Local Government (DCLG). New housing starts also rose, though more slowly. There were 143,560 starts, a 6% rise year-on-year.
© Copyright IBTimes 2023. All rights reserved.