Buy-to-let stamp duty hike begins as landlords warn rents will soar 'through the roof'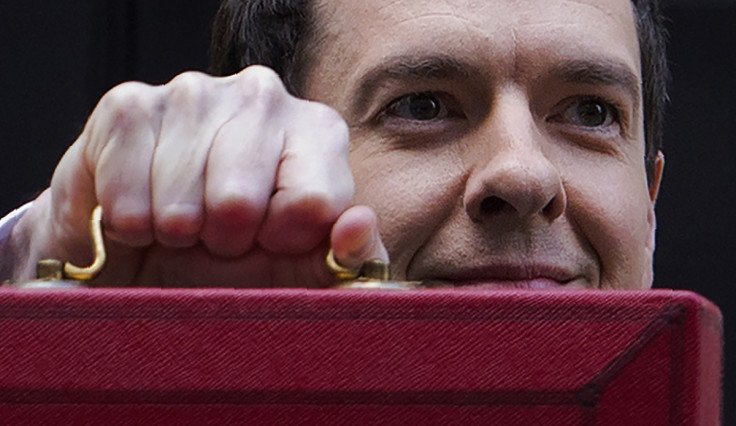 Chancellor George Osborne's controversial hike of stamp duty for buy-to-let investors is now in force, as the new tax year begins. From 1 April 2016, purchases of additional property, meaning anything that is not intended to be the buyer's main residence, are subject to an extra 3% levy on top of basic stamp duty rates.
The government wants to cool off the buy-to-let market in the hope there will be less competition for aspiring first-time buyers. It is trying to reverse the decade-long decline in homeownership. But supply is limited, so rents and prices have risen sharply in recent years amid fierce demand, rising quicker than incomes. This has shut many aspiring homeowners out of the property market.
As well as higher stamp duty, landlords have also had tax relief cut for maintenance and mortgage interest costs, allowing them to offset less than before while increasing their tax bills. Landlords warn that fewer investors will enter the private rental sector, cutting the supply of property for rent at a time when demand is so high.
"We're about to see supply nose-dive, demand sky-rocket and rent prices go through the roof," said David Cox, managing director of the Association of Residential Letting Agents (Arla). "The introduction of the new stamp duty charges as of Monday is set to push the private rental sector into a state of despair... Something urgently needs to be done to make the prospect of being a buy-to-let landlord appealing again, or the vicious cycle of supply and demand is only going to get worse and worse."
According to the Budget 2016 documents, the Treasury estimates the additional stamp duty rate will bring in an extra £3.7bn ($5.3bn, €4.7bn) in revenue by 2020. There has been a late rush from buy-to-let investors trying to close transactions before the April tax deadline, muscling first-time buyers out. Several surveys of landlords report some saying they will now sell up and leave the private rental sector because it is in the Treasury's crosshairs.
'Blip not bombshell'
A report by parliament's Treasury select committee echoed landlord concerns and warned that such interventions by government are likely to deter future buy-to-let investment, reducing the supply of rental housing. "Were the measures taken to curb buy-to-let to have a substantial effect, they would come at a cost to the wider economy," said the committee's report. "Access to a well-functioning, affordable housing market, including for private rented properties, has been widely recognised to be crucial to labour mobility, and hence the overall efficiency of the labour market."
But others believe there is too much pessimism about the recent changes to buy-to-let. "The stamp duty hike is a hurdle – but one which the buy-to-let market is ready to face head-on," said Charles Holland, head of residential development and investment at Marsh & Parsons, an estate agent. "While the changes are the latest development in a cumulative assault on the sector from the Treasury, investors will remain resilient and optimistic."
Part of this optimism stems from the chancellor's 2014 reform to stamp duty, when he abolished the slab system and cut the tax bills on homes worth £938,000 and below. The 3% stamp duty surcharge on additional properties are offset by the savings made in the previous reform.
"Combine this good news with the capital's traditionally high demand for lets and investors still have plenty to be cheerful about," Holland said. "A minority of short-term investors – perhaps those thinking of buying a second home both for rental and personal use – may be deterred by the changes – just like a few were warded off when the chancellor reformed landlord tax relief and the wear-and-tear allowance. However, longer-term, repeat investors, who understand the London market and the rewards it can offer with a bit of patience, will view this as a blip, rather than a bombshell, on an otherwise positive buy-to-let radar."
Multiple Dwellings Relief
Buy-to-let investors can still take advantage of existing tax reliefs to get around higher stamp duty. The Treasury has a Multiple Dwellings Relief (MDR), which allows those buying more than one property to reduce their stamp duty. Under MDR, buyers add up the total value of the properties being purchased. They then divide it by the number of properties to find the average value. The stamp duty is calculated by working out how much is owed on the average price and multiplying it by the number of properties being purchased. There is a lower limit, however, which means the stamp duty to be paid must be at least 1% of the total value of all properties purchased.
Another way of reducing stamp duty is by treating the transaction as commercial, rather than residential, which purchasers of six or more properties are allowed to do. This means they can pay the commercial rates of stamp duty. The resulting tax bill may end up lower than using MDR. In his 2016 Budget, Osborne extended his residential stamp duty reforms to the commercial sector by also abolishing the slab system and cut rates for less expensive property.
April also marks the introduction of a new band to an annual tax on property owned by foreign companies, trusts or investment funds. Such properties worth between £500,000 and £1m will now be subject to the Annual Tax on Enveloped Dwellings, charged £3,500 a year. The lowest band was previously £1m.
Buy-to-let mortgages
In mid-March, the EU Mortgage Credit Directive came into force in the UK, part of which includes more stringent rules for buy-to-let lending, such as stricter means-testing of borrowers.
Moreover, financial regulators at the Bank of England are putting together plans for a stricter regime for buy-to-let mortgage lending over concerns that the housing market is overheating. The Prudential Regulation Authority (PRA) at the central bank has opened a consultation on its newly published proposals, which include tougher affordability tests for borrowers.
According to the PRA's consultation document, the new rules would reduce the number of new buy-to-let mortgage approvals by between 10-20% by the end of 2018. Some lenders would not be able to recover the lost future revenues, it added.
© Copyright IBTimes 2023. All rights reserved.