Restaurant chain Byron Burgers has come under fire after it was accused of asking foreign workers to attend a 'training day' where Home Office immigration officers were waiting to deport anyone in the UK illegally.
At least 35 people were detained following the raid in London, which saw foreign staff from across 15 of the company's stores interviewed by immigration officials after they arrived for a health and safety course.
After news of the 4 July raid broke, there was an immediate backlash on social media, and protests against the company have been organised.
A Facebook post from the event 'Shame on Byron – no one is illegal', shed more light on the incident: "When they arrived, immigration police were waiting for them and a reported 50 were arrested and deported. A further 150 managed to avoid deportation and are in hiding according to the source.
"Those deported were mostly Latin American workers. It is not clear what kind of shock and hardship their families in London are now experiencing, or whether the workers were paid their wages or any monies owed by the company.
"Some of the deported workers had worked for Byron for four years. Byron were happy to use them all that time and then discard them and ruin lives overnight.
"We stand in solidarity with the deported Byron workers and all migrant workers - papers or no papers.
"No human being is illegal. No one is disposable. If Byron is prepared to treat one group of workers like this, how is it treating others in their workplaces?"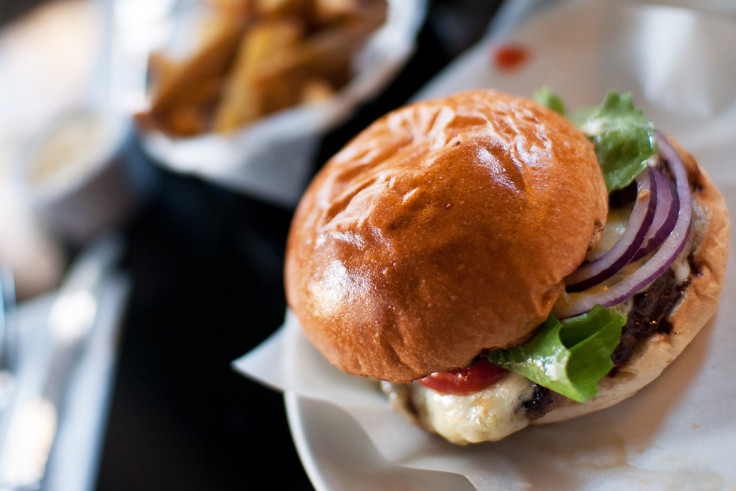 Company employees were reportedly lined up and interviewed one by one by immigration officers who came to the company's training day, with 35 people from Albania, Brazil, Nepal and Egypt arrested for immigration offences.
In a statement, Byron Burgers said: "We can confirm that several of Byron's London restaurants were visited by representatives of the Home Office. These visits resulted in the removal of members of staff who are suspected by the Home Office of not having the right to work in the UK, and of possessing fraudulent personal and right to work documentation that is in breach of immigration and employment regulation.
"The Home Office recognises that Byron as an employer is fully compliant with immigration and asylum law in its employment practices, and that Byron had carried out the correct 'right to work' checks on staff members, but had been shown false/counterfeit documentation.
"At Byron we are proud of the diversity of our restaurant teams, built around people of all backgrounds and all walks of life. We have cooperated fully and acted upon the Home Office's requests throughout the course of the investigations leading to this action, and will continue to do so."
The company did not respond to allegations they had organised the event to catch out those who were working illegally.
A Home Office spokesperson said: "Immigration Enforcement officers carried out intelligence-led visits to a number of Byron restaurants across London on 4 July, arresting 35 people for immigration offences. The operation was carried out with the full co-operation of the business."
A protest against the company is set to be held on 1 August outside the chain's High Holborn branch, while #boycott Byron is trending on Twitter.