Byron Burger profile: The restaurant chain under fire after migrants arrested in immigration raid
Dozens of workers at burger chain have been arrested in an 'intelligence-led' raid by immigration officials.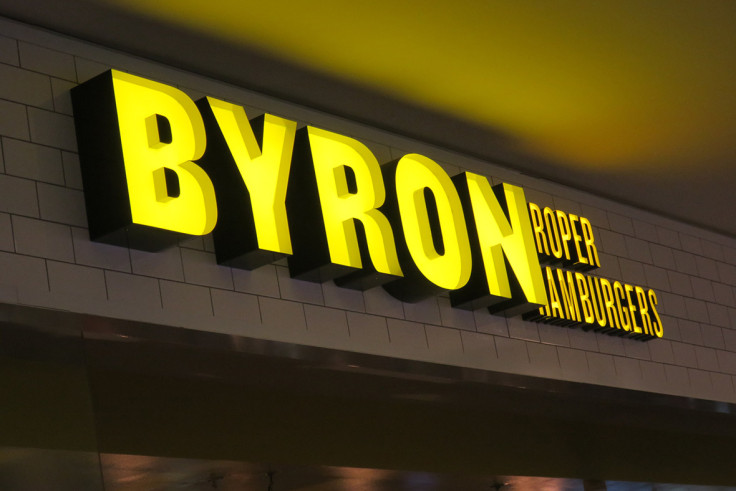 Protests are set to take place following the arrest of dozens of migrant workers at the gourmet burger chain Byron Hamburgers, sparking a public backlash against the company.
Employees from 15 branches of Byron were questioned at what was billed as a training day, where immigration officials were waiting to inspect their residency documents. The Home Office confirmed 25 people from Albania, Brazil, Nepal and Egypt were arrested following the raid on 4 July on suspicion of immigration offences.
Here is what we know about the gourmet burger chain at the centre of the controversy.
Byron Hamburgers Limited
The upscale burger chain Byron Hamburgers was founded in 2007 by Tom Byng, who has worked in the restaurant trade for more than 20 years.
"During a four year stint in America, I ate enough hamburgers to sink the Titanic," Byng's statement on Byron's website reads.
"In London in 2007, it struck me there weren't any restaurants offering hamburgers like those at the Silver Top. So the idea for Byron was born: to do a simple thing well, and do it properly."
"We take four cuts of properly sourced British beef. We mince it fresh and cook it medium so it's pink, juicy and succulent. We place it in a soft, squishy bun with minimum fuss and fanfare. We serve it with a smile in a comfortable environment. And that's it."
As of December 2015, Byron had 60 branches, 37 of which were in London. It has 1,300 employees and made £5m profits last year, after a rapid expansion.
The chain was owned by Gondola Group, which also owns the restaurant chains Zizzi and Ask. In October 2013, Hutton Collins Partners put in an offer for £100m and the chain was sold. The company's target is to open 10 restaurant a year.
Byron Burger was given a shot of free publicity in June 2013 when the then Chancellor, George Osborne, tweeted a picture of himself tucking into a takeaway burger and fries as he worked late at the Treasury.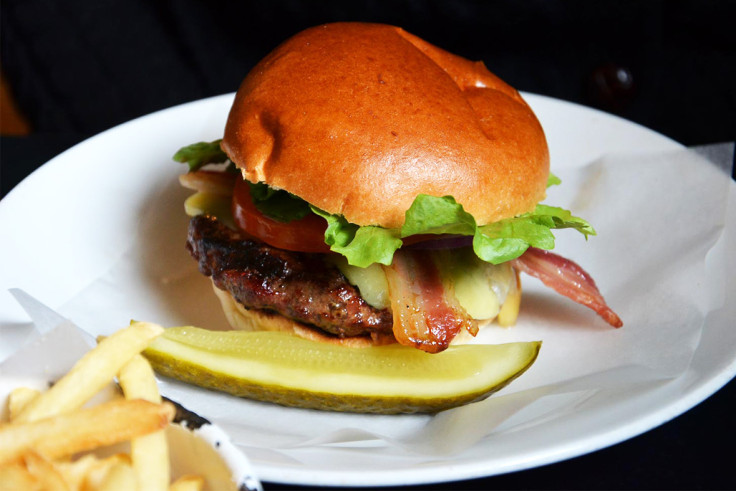 Protests
The 4 July immigration raid has caused widespread criticism of Byron, with protests set to be held on 1 August outside the chain's High Holborn store. Many have taken to social media to express solidarity with the workers, with #BoycottByron trending on Twitter.
A post on the planned protest Facebook page stated: "Byron have acted shamefully and have made an example of themselves as a deeply disrespectful employer. Our protest aims to shine a spotlight on this unethical behaviour, deter it from happening anywhere else, and to support workers still working at the restaurants to resist exploitation."
Following the raid, a Byron spokesperson said in a statement: "We can confirm that several of Byron's London restaurants were visited by representatives of the Home Office. These visits resulted in the removal of members of staff who are suspected by the Home Office of not having the right to work in the UK, and of possessing fraudulent personal and right to work documentation that is in breach of immigration and employment regulation.
"The Home Office recognises that Byron as an employer is fully compliant with immigration and asylum law in its employment practices, and that Byron had carried out the correct 'right to work' checks on staff members, but had been shown false/counterfeit documentation.
"At Byron we are proud of the diversity of our restaurant teams, built around people of all backgrounds and all walks of life.
"We have cooperated fully and acted upon the Home Office's requests throughout the course of the investigations leading to this action, and will continue to do so."
© Copyright IBTimes 2023. All rights reserved.