California baby born in amniotic sac in extremely rare 'en caul' birth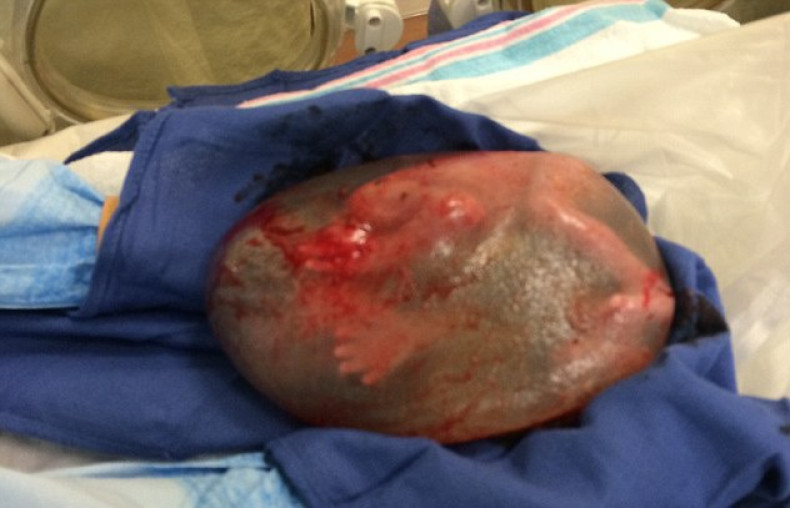 An extremely rare "en caul" birth has been recorded at a hospital in California, with the baby born inside its amniotic sac.
Baby Silas was born premature at 26 weeks. Doctors performed a caesarean section and he was delivered while still inside the amniotic sac – he was still curled up getting oxygen from the placenta when they went to deliver him.
En caul births happen in about one in every 80,000 births, said experts at the Cedars-Sinai Medical Centre, where he was born.
"A baby born in our Maxine Dunitz Children's Health Centre was born fully enclosed in the amniotic sac – a term called an 'en caul' birth," a statement said. The rarity only happens one in every 80,000 births! This baby boy was born premature at 26 weeks, but he is healthy and almost ready to go home."
Images of baby Silas show his tiny hands and a leg pushing up against the amniotic sac.
William Binder, a neonatologist at Cedars, told CBS Los Angeles that the birth shocked doctors: "It was a moment that really did, even though it's a cliche: we caught our breath. It really felt like a moment of awe. This was really a moment that will stick in my memory for some time."
Binder took a picture of the baby on his phone just seconds before the sac was broken.
"It felt like slow-motion but really realistically probably about 10 seconds that we had to sort of quickly pause and be able to do this, because at the same time, we want to get the baby out of that sac, start helping the baby to begin breathing," he said.
Silas's mother Chelsea Phillips said she had no idea her baby had had such a rare birth: "It was definitely like a clear film where you could definitely make out his head and his hair. He was kind of in a foetal position and you could see like his arms and his legs curled up," she said. "It was actually really cool to see."