US: Newborn baby weighs in at over 14lbs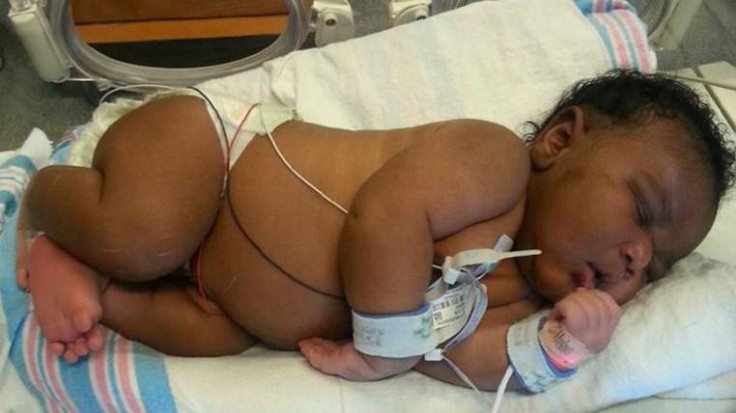 A woman in the US has given birth to a baby weighing 14.1 pounds (6.4kg) .
Maxxzandra Ford's son Avery is the heaviest baby to be born in the US state of Tampa Florida.
The boy was delivered in a natural birth lasting 18 hours, , the Tampa Bay Times reported.
Debbie Moore, a registered nurse at St Joseph's Women's Hospital said they would "definitely not" have recommended a natural birth if they had known how much Avery would weigh in.
Avery remains in neonatal intensive care after his 29 January birth, but he is expected to go home soon.
Ms Ford did not know she was expecting until 35 weeks into her pregnancy. Doctors confirmed she was pregnant after she reported rapid weight gain. Ms Ford said she initially thought she was having twins.
Ms Ford, who already has a one-year-old son and a five-year-old daughter, said she "just melted" when she finally held Avery. And the newborn already has a good appetite, eating double the amount of an average-sized newborn.
Avery's proud father, Allen Denton joked: "I got a linebacker now instead of a fullback."
© Copyright IBTimes 2023. All rights reserved.