Canada has joined the International Syria Support Group (ISSG) that was seeking to broker an end to the Syrian civil war when the 25-member group met in Vienna on 17 May. Canada's Foreign Affairs Minister, Stephane Dion, who took part in the negotiations, said the settlement can end the five-year-old war and get rid of the threats posed because of the conflict in Syria.
A statement from the ministry said Ottawa was invited to be a part of the ISSG as it indicates that Canada is "making a difference in countering the Islamic State (Daesh/IS)" and bringing peace to Syria and Iraq.
"Of course we in Canada don't believe Assad [Syrian president] is part of the solution to say the least. We don't think peace will be possible with him around, but let's start the negotiations first," Dion told CBC News Network.
Speaking to local media over the telephone from Vienna, Dion said he had made several proposals at the meeting, including a ban on the use of barrel bombs that are dropped on villages and neighbourhoods. He also urged Syria to provide the UN with a list of detainees in the country, and to suspend all death sentences.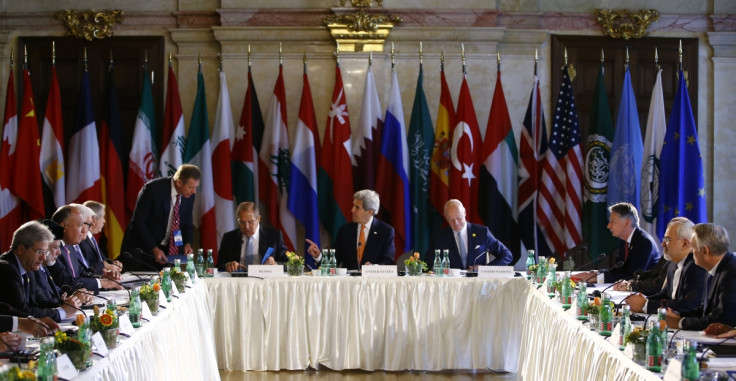 "Every day you have killings, you have people that are suffering. Even today [17 May] in Syria many people died. And these fights must stop. We need to find a way to act. There is urgency to act and it is what these 26 countries said," Dion said.
"I am not optimistic, let's say I'm more optimistic than before the meeting but the difficulties remain very serious... We need to have humanitarian support reaching the population everywhere, where it is possible," he added.
Assuring that Canada would extend support through the World Food Program, Dion said the UN should be ready to airdrop food and medicines to people across Syria.
The Syria peace talks – co-chaired by the US and Russia - ended with no apparent breakthrough, as the members were reported to have been more aggressive compared to their earlier discussions, leaving them divided on deciding a future date to resume the talks.