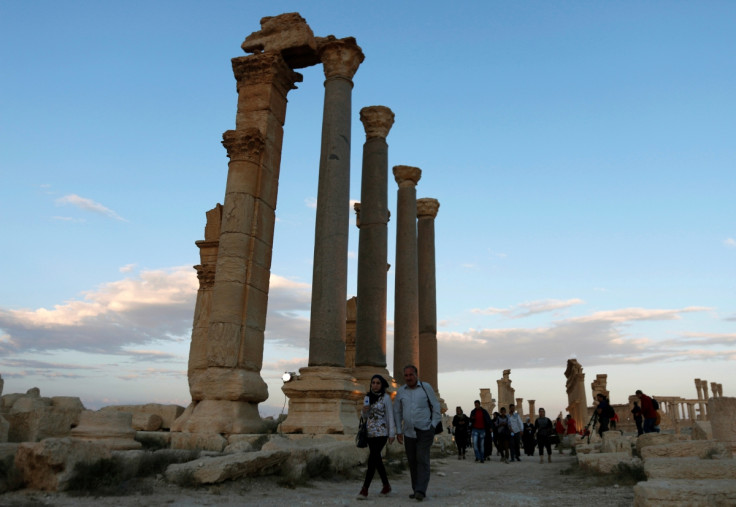 The Russian defence ministry has denied it is setting up a new military base in the embattled ancient town of Palmyra in Syria, a city which holds historical significance and declared a Unesco world heritage site. Moscow said the encampments are only for temporary purposes.
Responding to an earlier report, Russian defence ministry spokesperson Major General Igor Konashenkov said: "There have been no 'new Russian bases' on the territory of Syria's Palmyra. The deployment of the temporary camp until the end of the mine clearing effort has been agreed with the culture ministry and other state institutions of the Syrian Arab Republic," according to Russia's Tass news agency.
Palmyra was recaptured by Syrian regime forces loyal to President Bashar al-Assad from the Islamic State (Isis) in March 2016. The pro-Assad troops' thrust was buttressed by Russian air strikes.
However, despite a compelling victory in Palmyra, the IS insurgents are threatening to stage a comeback in recent weeks seizing a vital gas field in close proximity. Palmyra has witnessed some of the worst violence during the five-year-long Syrian civil war, especially after the rise of IS forces. This has already resulted in the loss of priceless artefacts.
Underscoring the importance of preserving the existing antiquities at the town, the Russian defence ministry spokesperson said: "I will recall that jointly with foreign journalists, a numerous group of international Unesco experts who flew to attend the concert visited the camp."
The ministry was responding to an Associated Press report which said the Russian forces were establishing a military facility in the historical area. It said the facility was used by experts to de-mine the explosives placed by the flushed out IS militants.