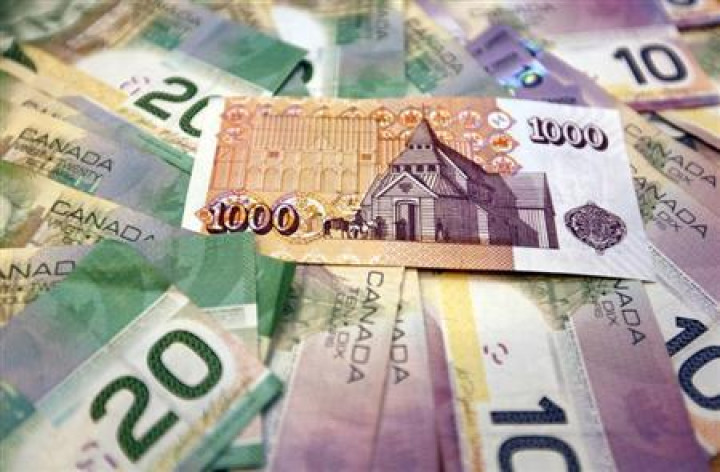 The Canadian dollar rallied sharply on Tuesday, as the Bank of Canada governor said the central bank is not going to intervene in the market to keep the currency weak as a favour to the Canadian exporters.
The Canadian currency, which is ascending from a near six-month low, had rallied nearly 80% in the five years through 2007, and bounced back to near the 2007 high by 2011 July.
The loonie was down only 16% from the 2011 high when the USD/CAD pair touched 1.128 in March this year, and therefore the market considers the Canadian unit as broadly strong.
Bank of Canada governor, Stephen Poloz said: "Trying to control the loonie is off the table. A floating loon is a thing of beauty, and so is a floating loonie."
The Canadian dollar rallied 0.77% on Tuesday and extended the gains on Wednesday, the day policy decision by the Federal Open Market Committee.
Poloz said the central bank's mandate is targeting low inflation and not keeping the currency at low levels.
"If we were trying to hold the exchange rate unchanged instead of targeting inflation, we would probably need to match US interest rates in lock-step," he said.
The market widely expects BoC to start raising its key interest rate in the second half of 2015. It has been left at 1% for the past four years.
USD/CAD Technical Outlook
The pair has its next support at 1.0900, the 38.2% Fibonacci retracement of the June-September rally.
A break of that will open up the very important 1.0850, which is the next Fibonacci of the same June-September rally and also the 38.2% level of the long term rally from September last year to March this year.
A break of 1.0850 will weaken the uptrend since June and expose levels like 1.0730 and 1.0620, the June low.
Further south, the levels to watch out for are 1.0520, 1.0400 and 1.0630 ahead of 1.0180, the 2013 low.
On the higher side, the pair has rebound through the 15 September high of 1.1100 to open the next level of 1.1200. A break of that will make a retest of the March peak of 1.1280 easy.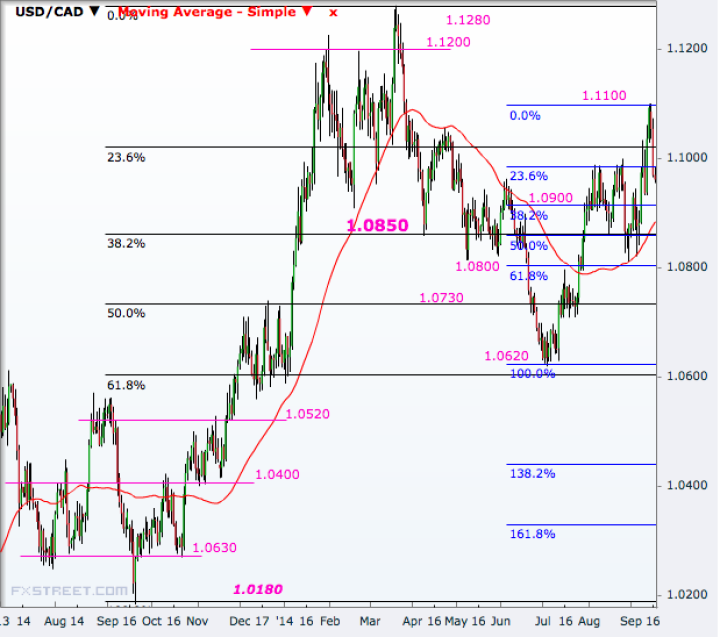 Data Ahead
The market is now waiting for the Canadian inflation and GDP data due on 19 September and 30 September respectively.
The consensus for the headline CPI inflation is for a repeat of the July rate of 2.1% on year-on-year basis. For the BoC core measure, it is for a rise to 1.8% for August from 1.7% in July.
The retail sales data for August is another upcoming indicator, due on 23 September.