As a breast survivor, Anastacia knows the importance of earlier detection. The I'm Outta Love hitmaker first battled the disease in 2003 and underwent a double mastectomy when it returned a decade later. Having made it her personal mission to raise awareness, she is now urging women to start getting mammograms as early as 30.
Speaking to IBTimes UK at the launch of her collaborative diamond bracelet with Arctic Circle Diamonds in support of Cancer Research UK, the 5ft 2in songstress said: "I don't want people to get scared, but I would like women to start [screening] at 30."
The NHS Breast Screening Programme currently invites all women aged between 50 and 70 for screening every three years.
The 49-year-old musician knows that the chances of the NHS lowering the screening age are minuscule because of the financial implications, so women must take their health into their own hands.
"Early detection doesn't mean go at 45 when the NHS says 'come on down'", she explained.
"It means at about 30 you should go and in and even if you have to pay a little bit of money and go and get your boobies checked."
Anastacia suggests using special occasions as opportunities to prioritise personal wellbeing over material goods. "What I encourage the younger girls to do is make a raffle around it. If it's your birthday you send emails to people saying ' for my birthday I want to get a mammogram'," she said
"A lot of people will do it you will be really surprised you will be able to get the bag the shoes and the mammogram. What it has done is encouraged women to go and because they have found it they were fine every two years they kind of started going as their mantra."
The performer, who has also suffered from inflammatory disease Crohn's since she was 12, believes women can be comforted with the knowledge that if they find it anytime soon, its early. "It's about taking that first step which can be scary for anyone," she adds.
"It's environmental, it's stress-related, it's food-related. There are so many things making breast cancer not be hereditary. The easiest thing I can say is to go get tested rather than change your diet. Get tested and try to find it early. Once you are in the zone then we can figure out where you need to tweak yourself."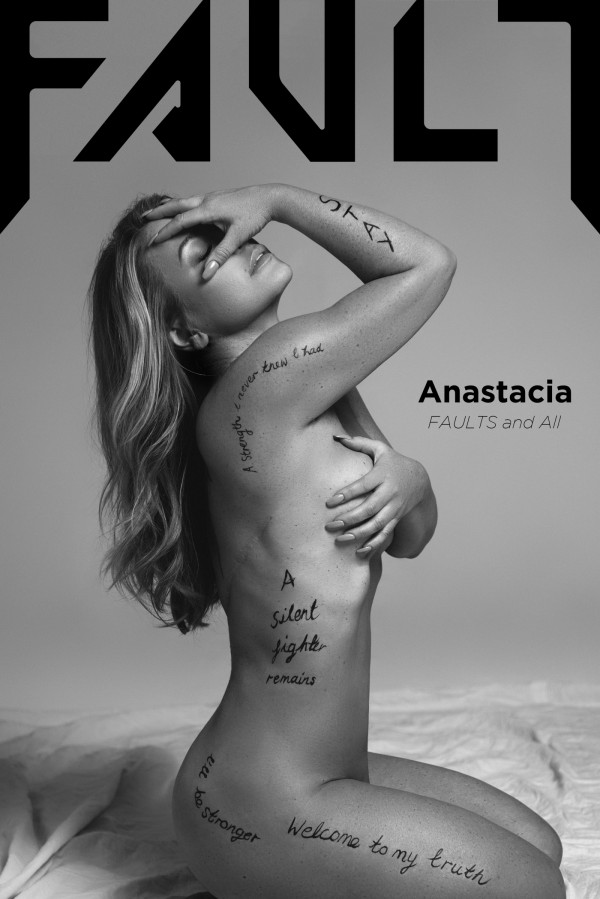 Following a three-year hiatus, Anastacia made a return to the music with the release of her seventh studio album, Evolution, in September.
Divulging just how her bouts with cancer impacted her life and career, she said: "I've become a healthier person diet person wise, I'm a healthier person mind, body soul. So, it has altered me but it didn't happen right away.
"I was ravioli out the can, McDonald's big mac supersize, I was all of that I don't doubt that a lot of how I ate and a lot of the stress I didn't express and kept inside was a lot of maybe the self-allowing my body to be weak. Plus I have Crohn's disease so my immune system isn't that good."
Reclaiming the femininity and power that the disease stole from her she has been able to maintain her sense of humour and easy-going nature despite her personal hardships.
"My dream is that cancer is three letters- the first three letters," she divulges. "That is what CRUK (Cancer Research UK) does every day. They keep going forward and they make it happen. Each year they keep raising more."