Kendall Jenner has yet to become exclusive with any of her "boyfriends" thus far, but it has been reported that the 21-year-old supermodel is serious about her latest squeeze.
The reality television star-turned-modelling sensation is said to have decided to make it official with her NBA star player Blake Griffin, who she has been dating for two months.
Jenner and the 28-year-old LA Clipper have moved beyond the hooking up stage and are now an item.
A source told US Weekly: "They're legit. They're a full-on couple. Kendall has been going to a lot of his games and they have been enjoying time at home when Blake is in town. They're good."
The La Perla model – who was briefly linked to rapper A$AP Rocky earlier this year – was recently said to be "playing the field" as she makes it big in the fashion industry. She has also been romantically involved with One Direction star Harry Styles, but has not gone public with any of her loves so far.
It was previously claimed that Jenner had been "hanging out" with Griffin while still involved with her ex A$AP Rocky. An insider claimed: "Kendall and Blake have been hanging out quite a bit and are having a good time. They met in passing a few times and hit it off.
"She's still talking to Rocky as well. But he isn't the type to settle down or be a good boyfriend, so she's playing the field too. She's seeing Blake romantically. It's nothing serious. She has been in LA a lot lately, and is having fun."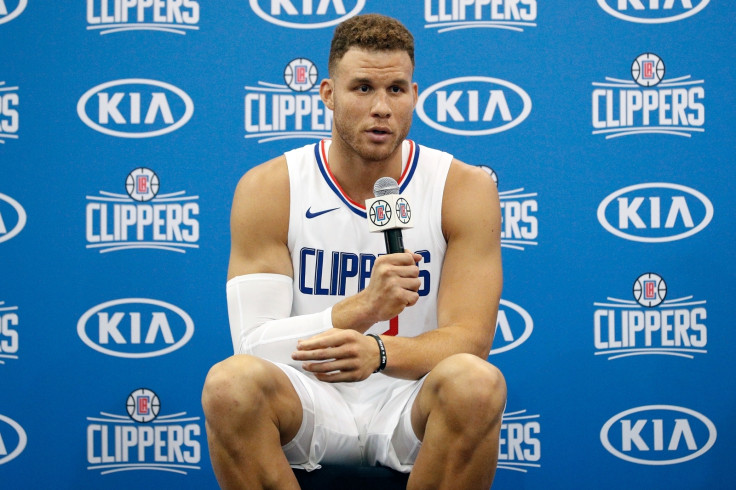 "Work will soon take over her life again, so who knows what will happen will Blake then. She is having fun right now and that's all that matters to her. She takes her career very seriously and that's her number one priority right now.
"Kendall is keeping her options open. She's still dating A$AP Rocky as well, but she and Blake are hanging out, and there's potential there," they added.
Jenner, who was named Fashion Icon of the Decade at New York Fashion Week, is extremely serious about her career as a fashion model and already achieved her childhood dream of walking for lingerie brand Victoria's Secret in 2015 and 2016.
She has since become the face of internationally renowned beauty brand Estee Lauder and her jet-setting career is showing no signs of slowing down anytime soon – so whether her new relationship with Griffin is for the long haul remains to be seen.