Electronic Tagging Scandal: Capita Takes over Contracts from G4S and Serco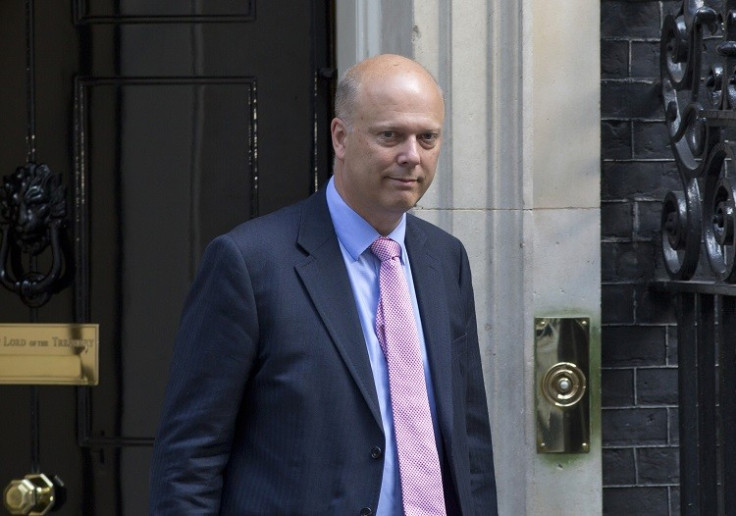 Serco and G4S have been officially stripped of their electronic tagging contracts with the Ministry of Justice after it emerged taxpayers had been wrongfully charged for work that was not carried out.
The pair's rival outsourcing giant Capita will take over both contracts in the interim period before a new contract is awarded by the justice department in 2014.
Capita is also the preferred bidder for the new £400m contract on the electronic tagging of criminals, which the government said is to introduce state-of-the-art satellite tagging.
"This signals a fresh start for electronic monitoring that brings us a step closer to introducing the most advanced tagging system in the world," said Justice Secretary Chris Grayling.
"Monitoring the movements of dangerous and repeat offenders will be vital in cutting crime, creating a safer society with fewer victims and offering greater protection and reassurance to the public."
Both G4S and Serco are under criminal investigation by the Serious Fraud Office (SFO) over the tagging contracts scandal.
Details of overcharging only emerged after Grayling made public allegations against the two outsourcing and security firms in July. Both had charged taxpayers for work not done, including the tagging of criminals who were dead.
The SFO's criminal investigation came days after the resignations ofSerco Chief Executive Christopher Hyman and the G4S UK Chief Executive Richard Morris, who had previously been managing director of electronic monitoring at G4S Care & Justice Services.
Both Serco and G4S said in separate statements that they will co-operate fully with the investigations.
An internal review by G4S found it had overcharged the government by £24.1m for incorrect billings between 2005 and 2013. The review, carried out by law firm Linklaters, found no "evidence of dishonesty or criminal conduct by any employee of G4S".
After winning preferred bidder status for the new six-year contract in August, Capita Chief Executive Paul Pindar said it is "expected to be the largest, single and most advanced 'tagging' system in the world".
"This integrated service will play a key role in providing better alternatives to short prison sentences, allowing more tailored curfew and location monitoring, and better management of subjects under electronic monitoring orders," Pindar said.
"It will offer a balance of monitoring and mentoring and help to achieve the Government's broader objective of reducing re-offending while being run to the highest possible standards of governance and transparency."
© Copyright IBTimes 2023. All rights reserved.