Capita Beats Serco and G4S to £400m Electronic Tag Contract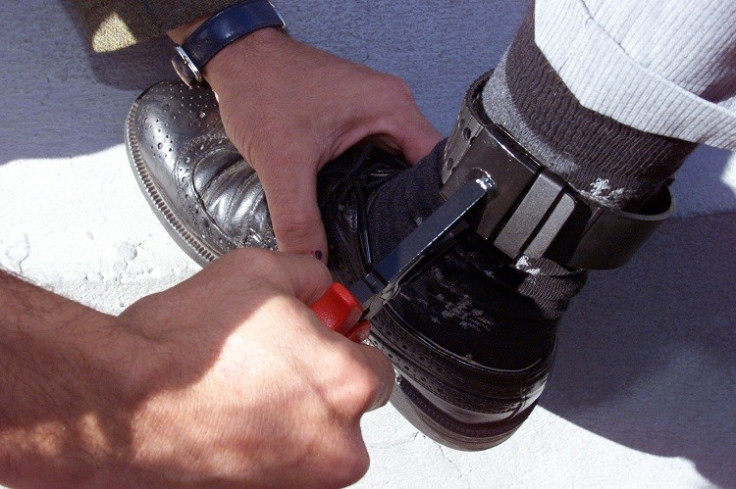 Capita has been chosen by the Ministry of Justice as the preferred bidder for a £400m contract to operate the electronic tagging system for Britain's criminals.
The British outsourcing giant swooped in after two rivals, G4S and Serco, admitted to malpractice in their handling of previous government tagging contracts.
It emerged that both Serco and G4S had charged the taxpayer for the electronic tagging of dead and imprisoned criminals, as well as some who had never been tagged despite the courts ordering it.
Britain's Serious Fraud Office (SFO) is currently probing G4S, after Justice Secretary Chris Grayling demanded an inquiry into how the government was overcharged by tens of millions of pounds on its electronic tagging contracts.
"When fully live, this is expected to be the largest, single and most advanced 'tagging' system in the world," said Capita chief executive Paul Pindar when announcing the firm's preferred bidder status for the six-year contract.
"This integrated service will play a key role in providing better alternatives to short prison sentences, allowing more tailored curfew and location monitoring, and better management of subjects under electronic monitoring orders.
"It will offer a balance of monitoring and mentoring and help to achieve the Government's broader objective of reducing re-offending while being run to the highest possible standards of governance and transparency."
Capita's statement said it promises to provide "two monitoring centres, the field force and, as overall services and systems integrator, ensure that the software, hardware and mobile network, procured separately by the MoJ, work seamlessly together."
Electronic tagging is used in the UK's criminal justice system to monitor the behaviour of convicted criminals and ensure they adhere to certain conditions set by the court, such as avoiding a specific geographical area or adhering to a curfew.
The Ministry of Justice also selected Buddi, a Nottingham-based small business, and global firms Astrium and Telefonica, as preferred bidders to develop and manufacture the electronic tagging technology alongside Capita.
Preferred bidder status means a firm is the only potential contractor in talks with the government. Once details have been discussed and confirmed, the contracts are awarded.
"Today's announcement is the start of a revolution in how we supervise offenders," said Justice Secretary Grayling.
"We are now going to be able to track offenders wherever they go, twenty four hours a day. And we will be able to stop them going to places we don't want them going to go - like paedophiles hanging around outside schools.
"All of this is going to be done with world-class British technology, designed and built by the kind of business we want government to work with more."
© Copyright IBTimes 2023. All rights reserved.